On September 2nd, a United Airlines flight from Amsterdam (AMS) to Newark (EWR) was evacuated after smoke filled the cabin. United flight 72, flown on a Boeing 777-200, aborted take-off just seconds after rolling ahead of a delayed 10a.m. departure at Amsterdam's Schipol Airport (AMS). The aircraft clocked around 90 knots before hitting the brakes. Witnesses say smoke started to fill the cabin as the plane gained speed, leaving the pilots no choice but to abort. Emergency services met the aircraft on the runway minutes later. There were 253 passengers and 13 crew members on board; two individuals were treated for smoke inhalation. After evacuation, passengers were bussed back to the terminal while the aircraft was moved to the apron. The plane was able to complete the AMS-EWR leg three days later on September 5th.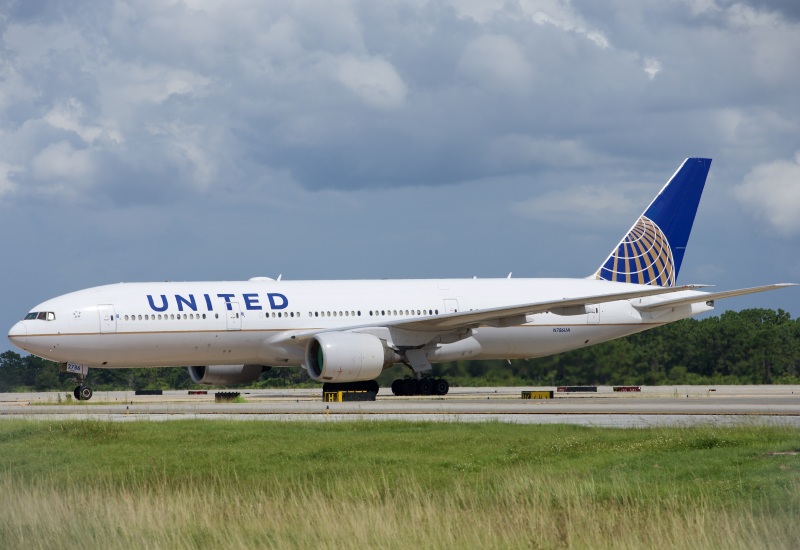 United spoke on the incident to the NL Times, writing, "Our maintenance team is currently inspecting the aircraft. We are making the arrangements to get our customers to their final destination as soon as possible." Local sources say it may have been caused by a small-scale electrical short circuit. The aircraft involved, N787UA, has spent its entire 25 years in United's fleet, accumulating over 100,000 hours of flight time in the process. Notably, the aircraft also spent six months at Victorville (VCV) from November 2021 to May 2022.
N787UA was reported to be involved in a previous incident in September 2015 when it suffered from a mid-flight engine shutdown after leaving Sao Paulo (GRU). The events in Amsterdam come just over a year after United flight 328 from Denver (DEN) to Honolulu (HNL) suffered a mid-air engine blowout in February 2021. The blowout resulted in destruction of an engine, causing parts to scatter in every direction; after that incident Boeing 777s were grounded across multiple airlines.
Comments (0)
Add Your Comment