Taiwan's EVA Air is expanding its U.S. presence by sponsoring one of its most popular sports: baseball. On September 14, EVA Air became the official international airline partner of the MLB's San Francisco Giants. The Giants are the third MLB team to work with EVA Air, after the Oakland Athletics and the Los Angeles Angels.
EVA Air will receive prominent signage inside its stadium, Oracle Park, and participate in various Giants special events as part of the agreement. Both brands will collaborate on airline ticket giveaways, partnership activations, and marketing programs until 2027. The deal will expand EVA Air's presence in the San Francisco Bay Area beyond offering nonstop service.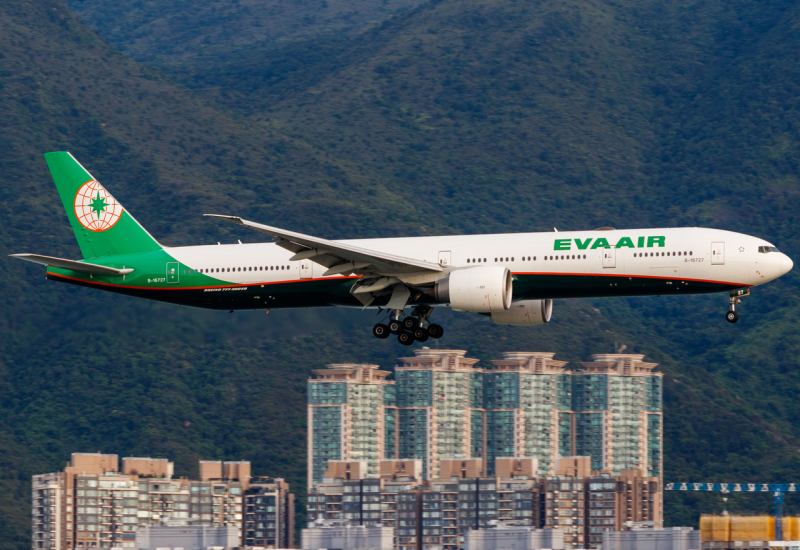 EVA Air offers three nonstop flights between San Franciso International Airport (SFO) and Taoyuan International Airport (TPE) in Taipei. The leg from San Francisco to Taipei lasts approximately 14 hours, while the reverse direction lasts around 11 hours. EVA Air uses its Boeing 777-300ER aircraft on this route. This aircraft offers 258 seats in economy class, 56 in premium economy, and 39 in business class.
Andrew Su, EVA Air's Executive Vice President of America Head Office, said: "It's an honor to work with the storied and beloved Giants. We look forward to making our partnership a Splash Hit for both organizations."
Jessica Santamaria, San Francisco Giants' Vice President of Partnership Sales and Business Development, added: "Like the Giants, EVA Air is committed to cultivating unmatched experiences for their customers. We are thrilled to partner with EVA Air, the premier, award-winning Taiwanese airline to promote travel to Oracle Park, San Francisco and beyond."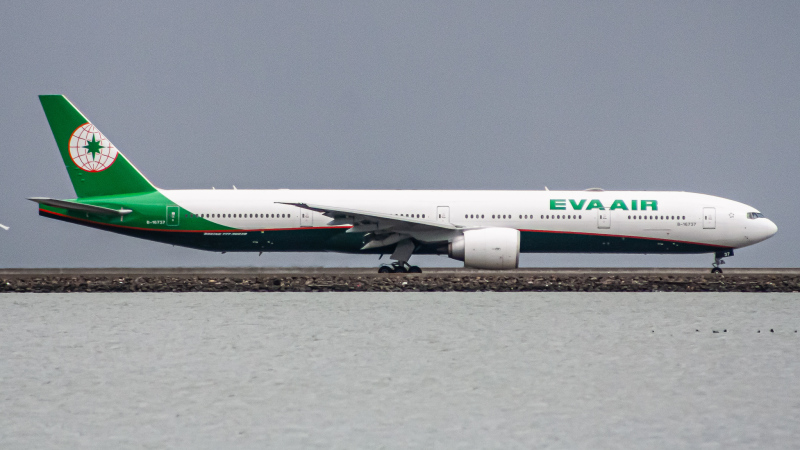 Baseball's popularity in the U.S. and Canada makes it an attractive way for EVA Air to expand its North American presence. Connecting with potential passengers personally can convince them to visit Taiwan. These links are becoming more important as the U.S. and Canada develop bilateral relationships with Taiwan. EVA Air aims to capitalize on the changing geopolitical environment by encouraging business and leisure travel to Taiwan.
EVA Air currently serves the following North American destinations:
Chicago O'Hare International Airport (ORD)
George Bush Intercontinental Airport (IAH)
Los Angeles International Airport (LAX)
John F. Kennedy International Airport (JFK)
Seattle-Tacoma International Airport (SEA)
Toronto Pearson International Airport (YYZ)
Vancouver International Airport (YVR)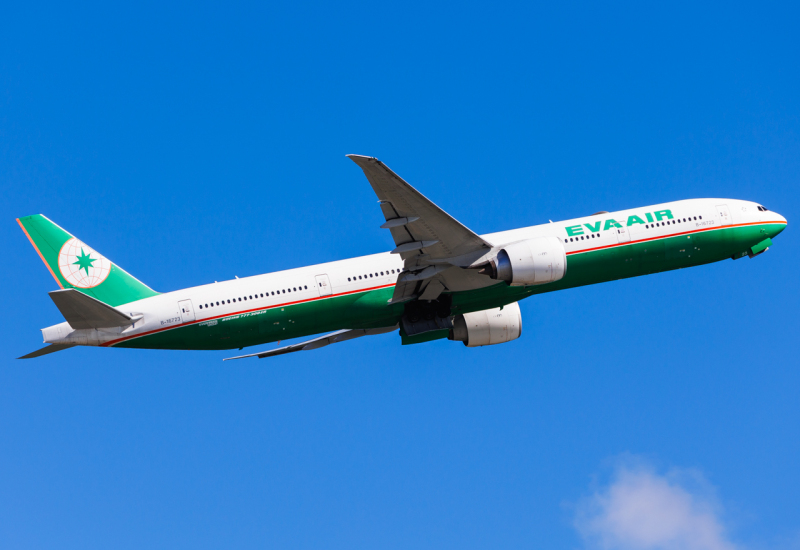 EVA Air is one of many airlines to offer nonstop flights between San Francisco and Taipei. China Airlines, Starlux Airlines, and United Airlines also provide this route. The San Francisco Bay Area has a large Taiwanese population, with a significant number concentrated in the Santa Clara Valley and East Bay. These areas are home to San Jose and Oakland, respectively. The Taiwanese community is so large that some cities, including San Jose, have established sister city partnerships with Taiwanese cities.
However, EVA Air faces competition from other Taiwanese airlines looking to grow their North American footprint. Starlux Airlines signed partnership agreements with the NBA's Los Angeles Clippers and MLB's Los Angeles Dodgers earlier this year. The Los Angeles metropolitan area also has a large Taiwanese community. China Airlines currently does not partner with any North American sports team.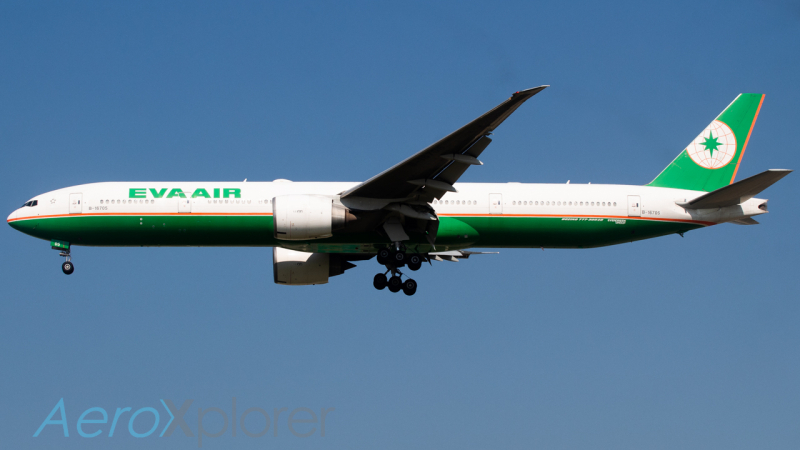 Despite the competition, EVA Air has an advantage in the San Francisco Bay Area since they now partner with the Giants. Sponsoring a major sports team in the area can help get their brand out to more people. EVA Air also signed an agreement with the team before United Airlines, which sponsors the NFL's San Francisco 49ers and the NBA's Golden State Warriors. United uses San Francisco as its primary hub for the West Coast.
Although Alaska Airlines will still work with the Giants as a domestic airline partner, EVA Air benefits from sponsoring the team. The airline's international presence explains why it has an advantage over United, which also offers international flights from San Francisco to Taipei. Giants fans interested in visiting Taiwan are likelier to fly on EVA Air than other airlines. EVA Air now sponsors the two MLB teams in the San Francisco Bay Area.
AeroXplorer is on Telegram!
Subscribe to the AeroXplorer Telegram Channel to receive aviation news updates as soon as they are released.
View Channel
Comments (0)
Add Your Comment