Breeze Airway has had a busy week. The low-cost carrier announced new features to their cabins, introduced a new class of service, and launched several new routes as the new airline continues to grow.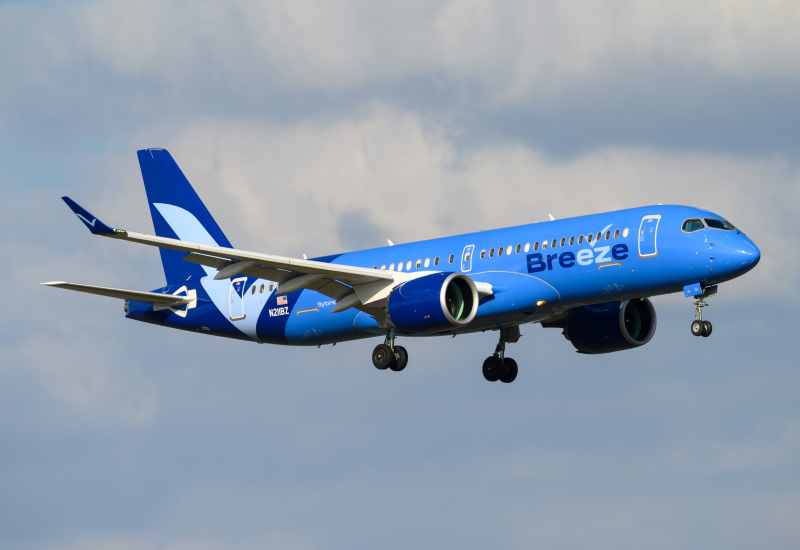 Breeze Ascend
The first announcement Breeze made this week introduced its new product, "Breeze Ascend." This is Breeze's version of first class. Although Breeze advertises itself as a low-cost carrier, which usually implies a single class of service and seat amongst the airline's fleet, the Provo-based carrier resembles more of a legacy carrier with its updated first class.
Breeze operates a relatively small fleet of Embraer E190/E195 and Airbus A220 aircraft. Breeze Ascend will be introduced on the A220s, containing spacious and luxury Safran seats, premium cocktails, and free snacks.
Breeze has previously had first-class-like seats on its new A220s as part of the "Nicest Fare," but now Breeze Ascend will more closely resemble a first-class product with enhanced service and onboard food and beverage products.
Breeze also made further announcements regarding the state of its A220 fleet, announcing the introduction of onboard Wifi. The introduction of onboard internet service is again a deviation from the standard low-cost carrier business model, as the equipment to provide internet connectivity at 30,000ft can drive up operating costs for airlines.
After a month or two of teasing possible onboard internet, the first Breeze A220 equipped with Viasat Internet service is flying. The final detail on pricing and accessing the Wi-fi are still being figured out, but once settled, the internet will be available to passengers. Breeze expects its entire fleet to be fully integrated with Wi-fi by early 2024.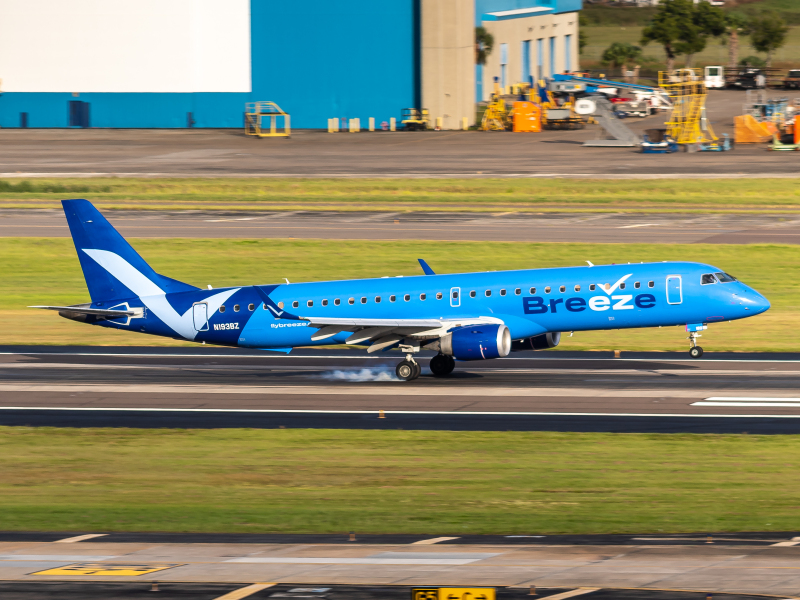 New Summer Routes
Breeze also expanded its route network this week, launching new routes from Providence and Pittsburg and announcing new routes from Richmond, Hartford, and Columbus.
On Wednesday, May 17, Breeze brought transcontinental service to Rhode Island TF Green International Airport (PVD), inaugurating a twice-weekly flight to Los Angles International Airport (LAX).
One day later, on Thursday, May 18, Breeze launched nonstop flights from Pittsburgh International Airport (PIT) to Raleigh-Durham International Airport (RDU), as well as announcing further expansion at PIT with four additional new routes starting this summer.
Additional nonstop destinations from PIT include Jacksonville, New-York-Islip, Portland, ME, and Los Angles.
Pittsburgh was one of many new cities getting more nonstop flights from Breeze. On Wednesday, Breeze announced an expansion at Bradley International Airport in Hartford, connecting the New England city with vacation hot spots Fort Meyers, Tampa, and New Orleans. These flights will begin this week.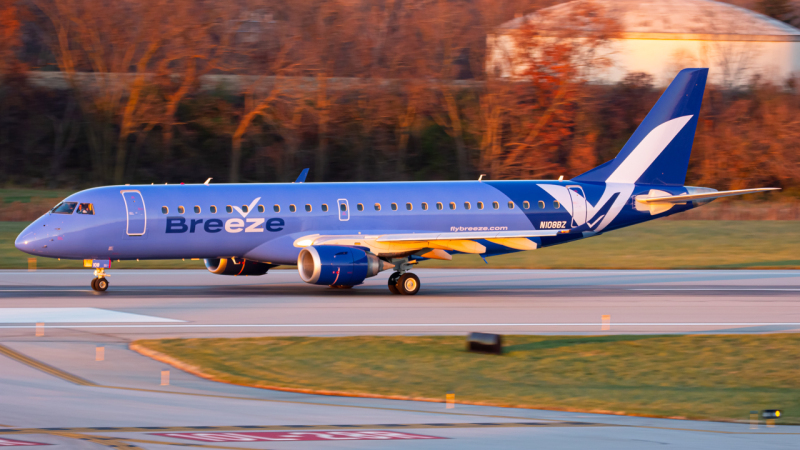 Richmond international airport (RIC) will also see new destinations Breeze serves. The airline announced Thursday it plans to launch flights from RIC to Los Angles, CA, Cincinnati, OH, Long Island-Islip, NY, Jacksonville, FL, and Providence starting May 31.
Lastly, John Glenn International Airport in Columbus, Ohio, will receive new summer service to Raleigh-Durham, NC, Norfolk, VA, and Jacksonville, Fl.
Comments (0)
Add Your Comment