Lufthansa unveiled a new special livery to commemorate the 600th Airbus aircraft for the Lufthansa group. The 600th aircraft was delivered on May 24, 2023, in a ceremony at Airbus' Hamburg-Finkenwerder facility.
The Airbus A321neo, D-AIEQ, is titled Münster, after a German city. The special livery is titled "600th Airbus Aircraft" with the 600th in bold silver text.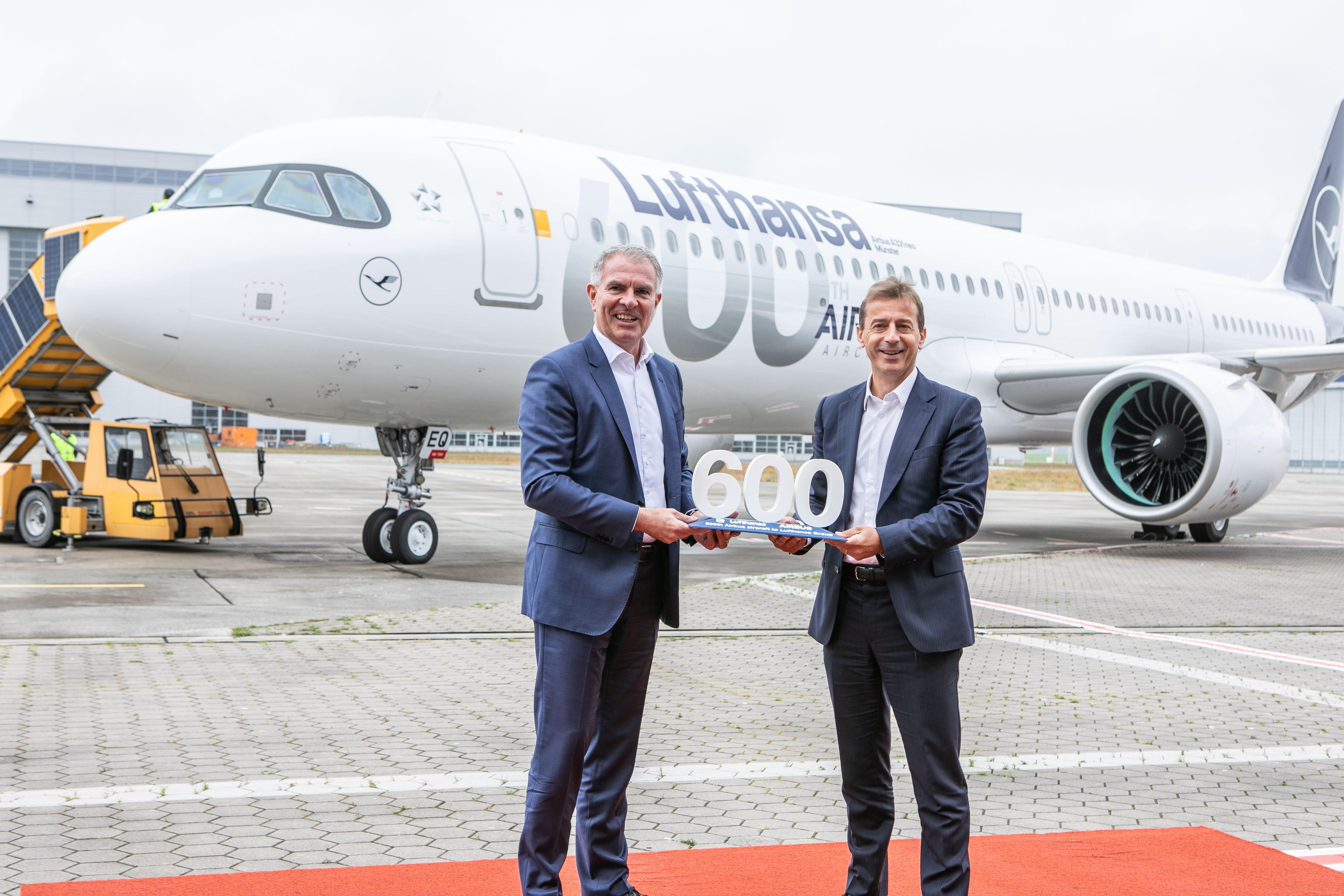 The count of 600 aircraft includes all aircraft in the Lufthansa Group, a conglomerate of airlines that includes Austrian Airlines, Brussels Airlines, Eurowings, Lufthansa, and SWISS.
In a statement, Lufthansa Group CEO Carsten Spohr revealed, "And more than 90 per cent of the 600 Airbuses that we have taken delivery of during that time are still in Lufthansa Group service today. We also wish to welcome our 700th Airbus to our fleet as part of Lufthansa's centennial celebrations in 2026."
Spohr added, "Lufthansa and Airbus are united by a very special partnership . . . . Lufthansa has also served no fewer than four times as Airbus's launching customer for a new aircraft type, most recently for the A320neo family that is proving such a success. Lufthansa has ordered every family of aircraft that Airbus has developed over the past five decades."
The Lufthansa Group became the third largest Airbus A350 customer earlier this week by ordering four additional used Airbus A350-900 aircraft. Lufthansa operates 21 Airbus A350-900s and the group has 38 more firm orders of the Airbus A350 family.
This summer, Lufthansa is slated to reactivate Airbus' largest commercial aircraft, the Airbus A380-800. The Airbus A380 will be featured on Lufthansa's Munich to Boston and Munich to New York-JFK routes during the summer.
History
Lufthansa received its first Airbus aircraft on February 7, 1976: the Airbus A300B2. Airbus CEO Guillaume Faury remarks, "Since then, Lufthansa has taken delivery of an Airbus aircraft an average of every month – 600 of them in almost 50 years!"
The Lufthansa Group was the recipient of the A310 in 1983, the A300-600 in 1987, and the group's first Airbus A320 in October 1989. Over 370 aircraft of the A320 family are in service today with the various airlines of the Lufthansa Group. In 1994, the Lufthansa Group surpassed 100 Airbus aircraft with the introduction of the first A340 the previous year.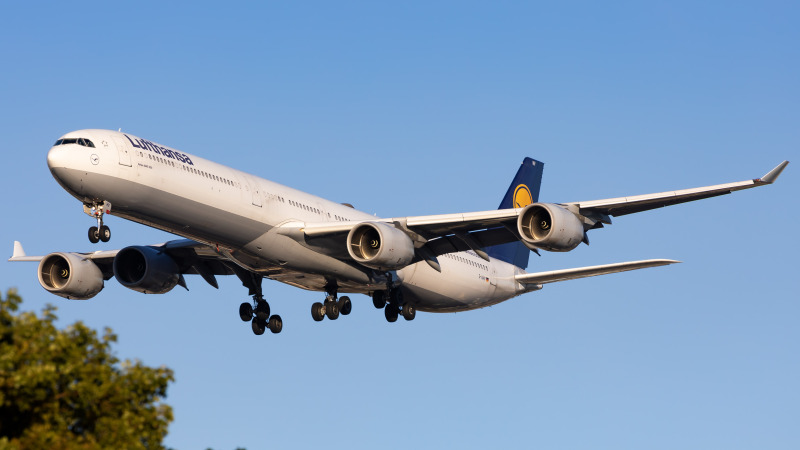 Lufthansa has been the launch customer for four aircraft: the Airbus A310, the Airbus A340, the Airbus A220, and the Airbus A320neo in 2016. This means the group was the first to operate each type.
Airbus CEO Guillaume Faury adds, "My particular thanks, on behalf of everyone at Airbus, go to all the teams at Lufthansa for all their confidence and trust. We look forward to the next 50 years of our partnership and our shared commitment to the goal of sustainable air travel."
Comments (0)
Add Your Comment