Kenya Airways has resumed daily flights from Jomo Kenyatta International Airport (NBO) in Nairobi to John F. Kennedy International Airport (JFK) in New York. This change was made due to increased travel demand between Kenya and the U.S. for the summer season.
Kenya Airways originally operated three flights a week on this route before the frequency was increased to five weekly flights in December 2022. High levels of passenger bookings were the main reason for both increases in frequency.
To celebrate the occasion, Kenya Airways posted on Twitter with the following statement: "Starting [June 19], fly daily to New York from Nairobi and experience this amazing city. Dive into the city's rich history and culture by visiting the Metropolitan Museum, or indulge in world-class dining, shopping, and entertainment. Book now."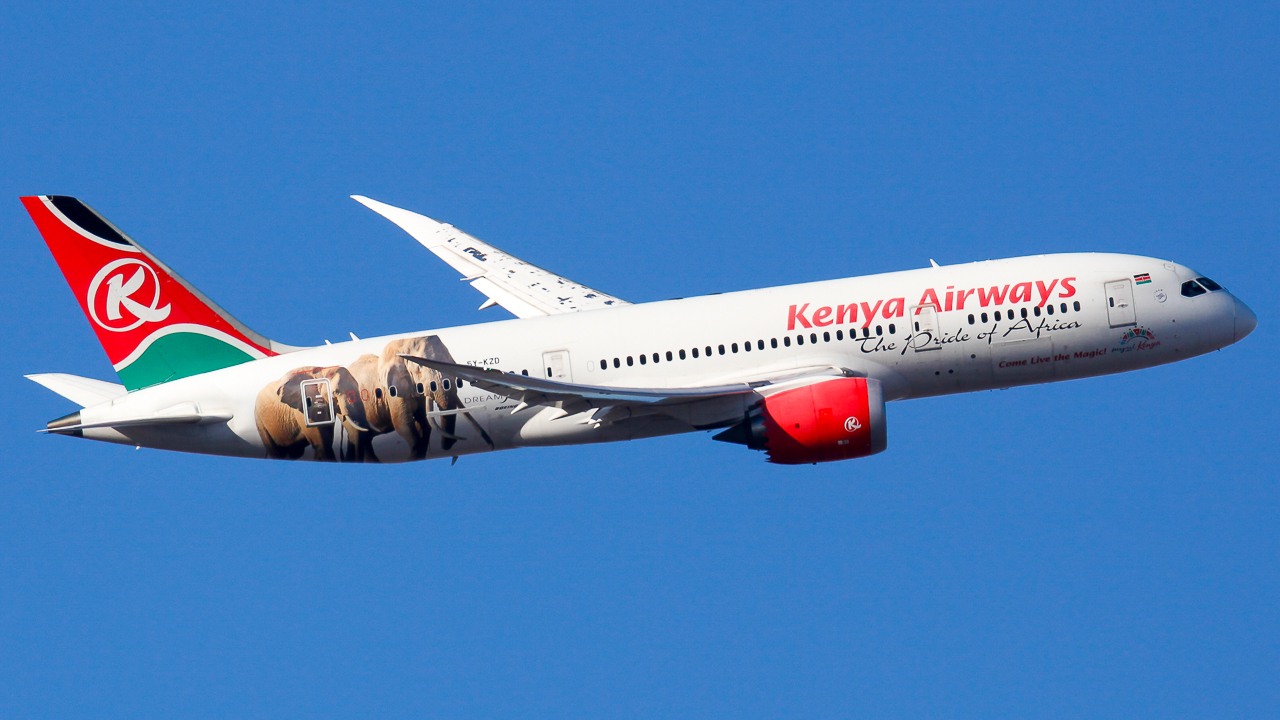 The increased demand for international flights is beneficial for Kenya's tourism sector, especially flights from the U.S. since the country is the largest overseas source market for tourism in Kenya. In 2022, tourists from the U.S. were 16% of the 870,465 international tourists that visited Kenya.
The Nairobi-New York route, which has been operational since October 2018, is viewed as essential for Kenya Airways to improve its financial standing. The airline is trying to get rid of losses that resulted from the COVID-19 pandemic, which forced the suspension of the route from March to October 2020.
Kenya Airways has frequently changed the number of times that flights between Nairobi and New York operate each week due to fluctuating passenger demand. Many passengers were not willing to travel between the two countries due to COVID-19 restrictions.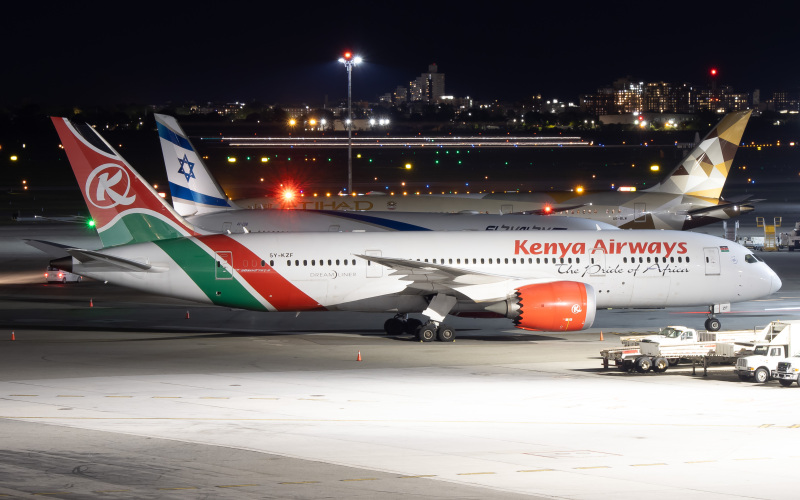 A representative from Kenya Airways said: "The network enhancement is routine and is informed by the return to air travel as the aviation industry recovers from the Covid-19 pandemic and in support of the tourism sector in Kenya."
The flight departs from Nairobi at 11:35 pm East Africa Time (EAT) and arrives in New York at 7:35 am Eastern Time (ET) the next day. Flights then leave New York at 1:45 pm ET and arrive in Nairobi at 10:30 am ET the next day. Both flights are operated with Boeing 787-8 aircraft.
The New York-Nairobi route is popular with passengers from the U.S. that visit East Africa because there are not that many direct flights to the region. Ethiopian Airlines is the only other East African carrier that offers nonstop service to the region. None of the large American carriers - American Airlines, Delta Air Lines, and United Airlines - provide direct direct service to East Africa.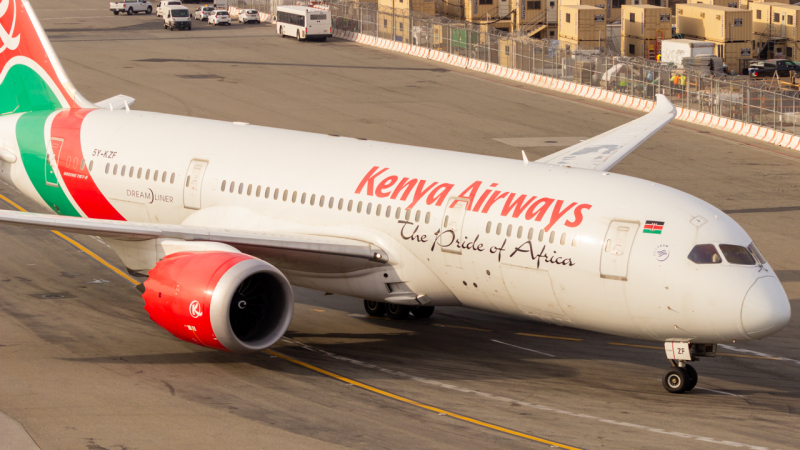 Passengers from the U.S. that visit East Africa often travel through Nairobi in Kenya or Addis Ababa Bole International Airport (ADD) in Ethiopia before reaching their final destination.
The resumption of daily flights between Nairobi and New York on Kenya Airways comes as its regional rival Ethiopian Airlines expands its presence in North America. The Nairobi-New York route is the only direct flight that Kenya Airways offers to the region.
[NBO, JFK]
Ethiopian Airlines offers nonstop flights to the following destinations in the U.S. and Canada from Addis Ababa:
Hartsfield-Jackson Atlanta International Airport (ATL)
Chicago O'Hare International Airport (ORD)
Newark Liberty International Airport (EWR)
John F. Kennedy International Airport (JFK)
Washington Dulles International Airport (IAD)
Toronto Pearson International Airport (YYZ)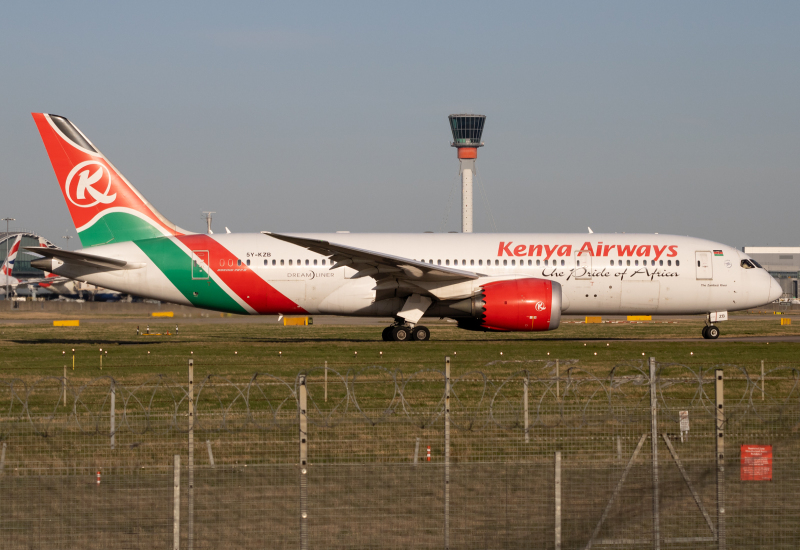 Meanwhile, Kenya Airways has not been able to expand its operations in North America due to financial issues. The airline, which previously relied on bailouts from the Kenya National Treasury to stay afloat, is no longer receiving funding from the Kenyan government.
The government has spent billions of Kenyan shillings on financial support for the airline, which has not been profitable since 2012.
Despite the financial issues, Kenya Airways has been able to increase frequencies on some of the airline's busiest routes. Those routes include flights from Nairobi to Paris Charles de Gaulle Airport (CDG), London Heathrow Airport (LHR), and O. R. Tambo International Airport (JNB) in Johannesburg.
Comments (0)
Add Your Comment