For context:
North Africa comprises one part of the African continent and the greater Middle East and North Africa (MENA) region. The United Nations considers Algeria, Egypt, Libya, Morocco, Sudan, Tunisia, and the disputed Western Sahara to be part of North Africa. The six independent countries have their own flag carrier and many other domestic airlines.
EgyptAir, Royal Air Maroc, Tunisair, and Air Algérie are North Africa's largest airlines. These are the flag carriers of Egypt, Morocco, Tunisia, and Algeria, respectively. These four countries have airports that were among Africa's twenty busiest by passenger traffic in 2022. Due to political instability, the other countries do not receive much passenger traffic, especially for tourism.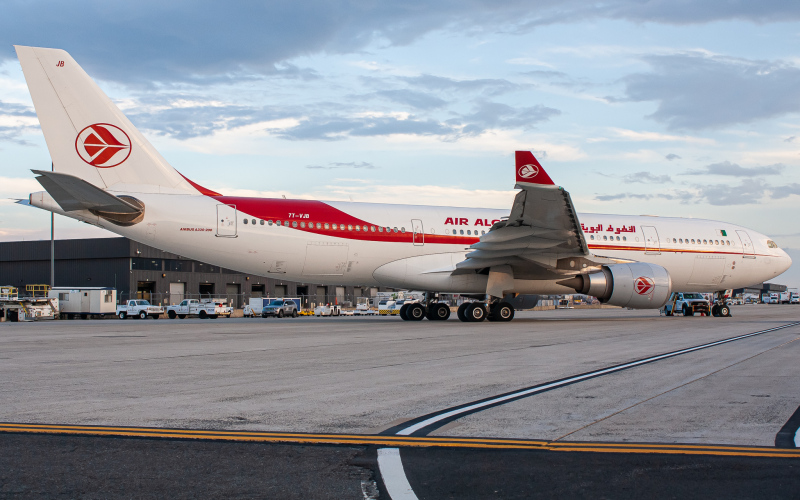 The 2023 Dubai Airshow takes place in Dubai from November 13 to 17. Two North African airlines, Egyptair and Royal Air Maroc, announced orders for Boeing aircraft on the first day. Boeing's success at the Dubai Airshow presents an opportunity for the company to expand its presence in North Africa. Airbus also announced sales of its aircraft to MENA carriers through Egyptair's purchase of ten A350-900s on November 14.
Royal Air Maroc
Royal Air Maroc ordered two Boeing 787-9 Dreamliner aircraft as part of plans to grow its widebody fleet. The airline already has five 787-8 and four 787-9 Dreamliners in its fleet. Royal Air Maroc benefits from the 787 Dreamliner family of aircraft, allowing the carrier to expand its long-haul network.
Royal Air Maroc offers domestic and international flights from airports across Morocco, with its hub being Mohammed V International Airport (CMN) in Casablanca. The carrier has nonstop service to 82 destinations across Africa, Asia, Europe, the Middle East, and North America. The international routes perform well with the Dreamliners due to strong travel demand, especially since Morocco is a major tourist destination.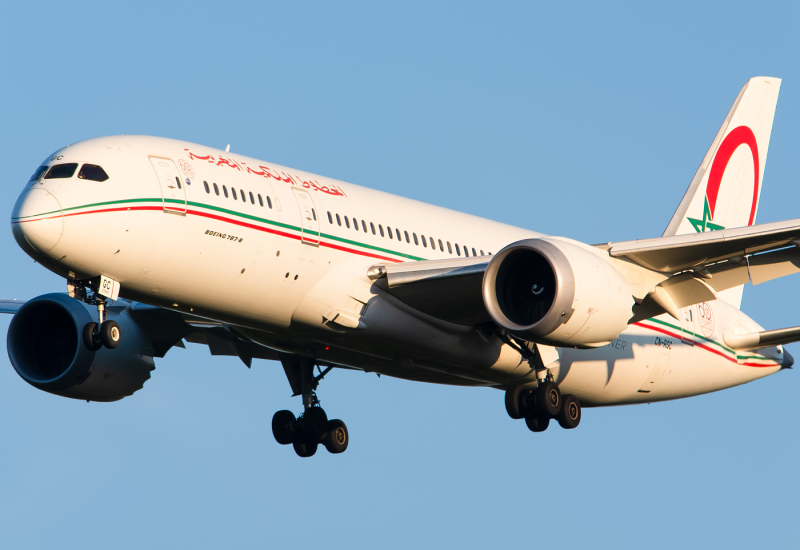 Abdelhamid Addou, Royal Air Maroc's Chairman and CEO, said about the order:
"The two Boeing 787-9 Dreamliners will enable Royal Air Maroc to expand in the short term its long-haul network in response to the highly favorable market conditions in 2023. Simultaneously, the company is actively pursuing a significant tender to quadruple the fleet before 2037."
Boeing has a strong presence in Morocco since 39 of Royal Air Maroc's 49 aircraft are Boeing. Aside from the Dreamliner family, the airline has 28 737-800s and two 737 MAX 8s. Royal Air Maroc's fleet has no Airbus aircraft, with Airbus' presence in Morocco being limited to ten A320-200s operated by Moroccan low-cost carrier Air Arabia Maroc.
Egyptair
Egyptair announced the acquisition of 18 new Boeing 737 MAX aircraft from American aircraft leasing company Air Lease Corporation (ALC). The airline will receive these planes between 2025 and 2026 after ALC orders them from Boeing. Egyptair's Boeing fleet also consists of 28 737-800s, six 777-300ERs, and six 787-9s.
Yehia Zakaria, Egyptair's CEO and Chairman, said about the acquisition:
"This major deal with ALC for 18 new Boeing 737-8 aircraft demonstrates EGYPTAIR's commitment to fleet modernization, environment sustainability, and future growth plans. The 737-8 will greatly benefit EGYPTAIR's operating efficiency and our passenger experience into the future. We are thrilled to partner with a pioneering lessor such as Air Lease Corporation on this strategic initiative to support EGYPTAIR's fleet renewal and growth plans."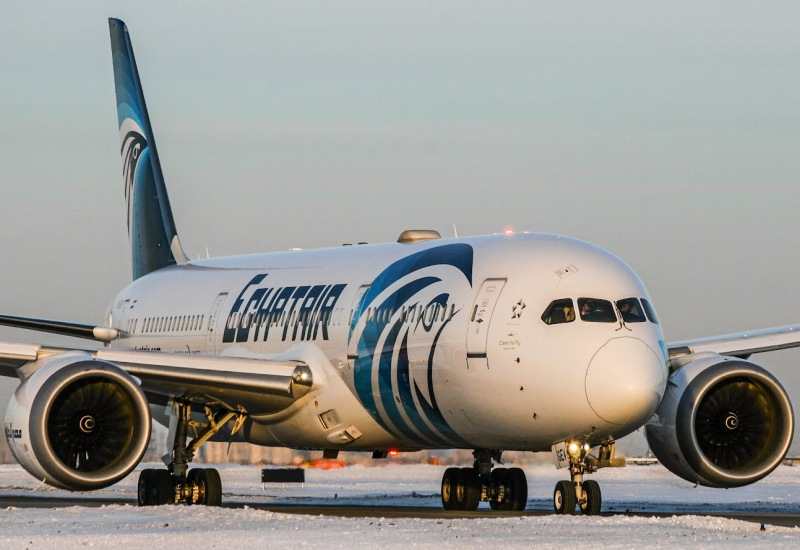 This order expands Boeing's presence in Egypt since Egyptair will now have more Boeing aircraft than Airbus. Once all upcoming planes are delivered, Egyptair will have 60 Boeing aircraft and 47 Airbus planes. Even the airline's intention to add ten Airbus A350-900s from 2025 will not change this composition.
However, Boeing will not exactly dominate Egypt's aviation industry since other Egyptian carriers primarily use Airbus in their fleet. Other airlines operating at Egyptair's primary hub, Cairo International Airport (CAI), include Air Arabia Egypt, Air Cairo, and Nile Air. These carriers' fleets either consist almost entirely or entirely of Airbus aircraft.
Boeing's Large Presence in North Africa
The examples of Egypt and Morocco show that Boeing has a larger presence with flag carriers, while Airbus dominates with secondary airlines. This year's Dubai Airshow suggests that Boeing will continue to prioritize the entire MENA region. Boeing predicted strong demand for aircraft across the Middle East and Africa over the next two decades in its 2023 Commercial Market Outlook.
Boeing also has a larger footprint with Air Algérie but not with Tunisair. Both carriers have ordered several new Airbus aircraft, with Air Algérie also expecting eight Boeing 737 MAX 9s in the coming years. Airbus should remain competitive in Algeria and Tunisia among flag carriers for now, but that may change soon.
AeroXplorer is on Telegram!
Subscribe to the AeroXplorer Telegram Channel to receive aviation news updates as soon as they are released.
View Channel
Comments (0)
Add Your Comment