Breeze Airways is coming home! The Salt Lake City-based airline, which Morris Air, JetBlue and WestJet founder David Neeleman began last year, has just announced that Provo (PVU) will become a new destination for the airline starting on August 4. Neeleman, a practicing Mormon, has deep roots in the Utah Valley area, and Provo will mark the first actual Breeze destination in the state that the airline calls home.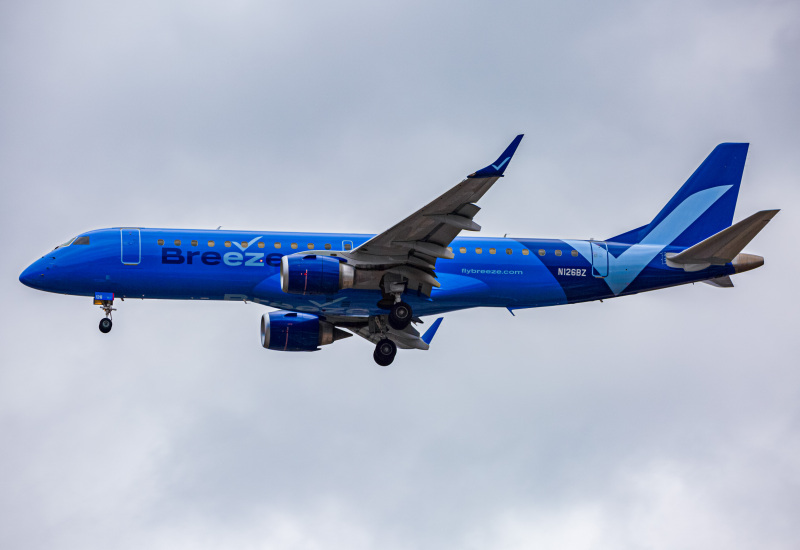 Breeze has announced a slate of five initial routes out of the airport. Starting on August 4th, the carrier will fly once daily from Provo (PVU) to San Francisco and San Bernardino (via SFO), both routes operated by an Embraer E190. One-way fares begin at $39 and $49 respectively. Beginning on October 5, Breeze will begin flying from Provo (PVU) to Las Vegas once daily, which will be operated by an Airbus A220-300 with fares beginning at $29 one-way. Also starting on October 5 is service to Westchester County, N.Y. (HPN) via Las Vegas. This redeye flight has introductory fares of $99 one-way and will be operated by the A220-300. Later, on November 2, the carrier will launch nonstop flights from Provo to Los Angeles (LAX). This flight will be operated daily on an A220-300, with fares beginning at $39 one-way.
As evident in the routes listed, only three flights will operate out of the airport on a given day, as the flights to HPN and SBD are simply no-change stopovers (Breeze markets these as "BreezeThru"). Regardless, the routes listed are noticeably different than the rest of the Breeze network. The bulk of Breeze's network is point-to point-service to and from medium sized cities like Richmond, VA (RIC), Charleston, SC (CHS) or Hartford, CT (BDL). These routes out of Provo will face more competition in some respects, as they are not strictly point-to-point between smaller cities. As evident by the destination list, Breeze is not exactly flying to small metro areas from Provo.
Provo, in years past, has exclusively been used as a secondary airport serving the Salt Lake City region, playing host to low-cost carrier Allegiant. In fact, only a couple of weeks ago, Allegiant announced routes to Las Vegas (LAS), Los Angeles (LAX), Orlando-Sanford (SFB), Portland, OR (PDX), and San Diego (SAN). These will be additions to Allegiant's current destinations of Austin (AUS), Houston-Hobby (HOU), Santa Ana (SNA), Phoenix-Mesa (AZA), Phoenix-Sky Harbor (PHX), Palm Springs (PSP) and St. Pete (PIE).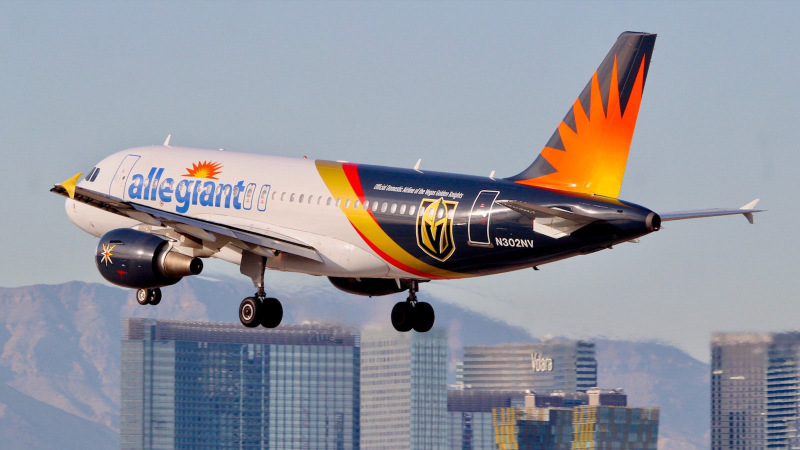 Coinciding with the new routes out of Provo, the Provo Airport has announced new terminal upgrades and expansions costing $55 million. These upgrades will help accommodate the increased demand into the airport. Neeleman indicated in a statement cited by SimpleFlying that Breeze would not be able to launch this kind of service out of Provo without the investment in the terminal, and presumably Allegiant is taking advantage of the investment too.

Utah has seen one of the fastest growing economies in the U.S. and one of the fastest growing populations in the country (17.6% population growth between 2010 and 2020). Utah County, home to Provo, has seen an especially high level of development as new jobs are created. These factors will likely continue to increase the demand for flights out of Provo, not to mention the many tourists that could be swayed to fly into Provo instead of nearby Salt Lake International Airport (SLC). Provo Airport still provides great access to the world-class ski areas in the winter, with backroad access into Park City via Sundance and Heber.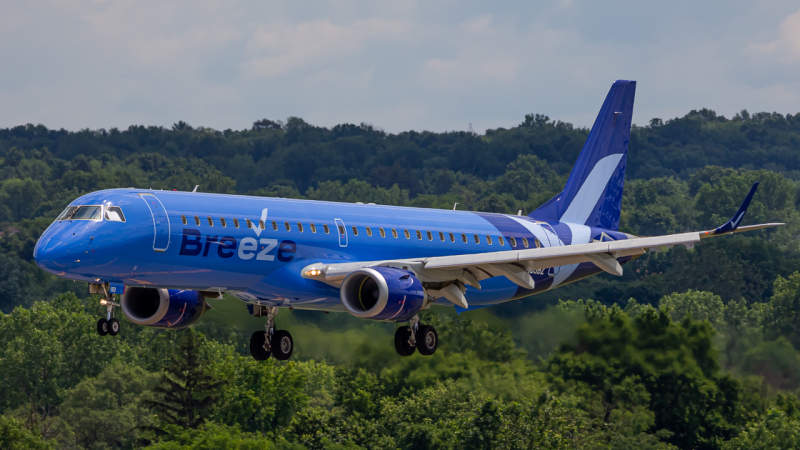 Breeze's new flights, largely to California, will face stiff competition from Allegiant, but also with airlines such as Delta, United, Southwest and Alaska. All of these carriers fly between Salt Lake City (SLC) and the Bay Area, as well as to Los Angeles (LAX). Breeze has built its reputation on cheap flights out of secondary airports, and the fares Breeze is advertising are considerably lower than mainline carriers operating out of SLC. If travelers based out of Weber County (home to Ogden) or the Salt Lake City area can manage the additional driving time to Provo, Breeze could be a very attractive option. The flight to Westchester County could be quite attractive as well: Many affluent tourists looking to go skiing in Utah hail from Westchester County, and with fares at $99 one-way, Breeze could easily bite into the winter season market share Delta dominates in the Salt Lake City area.

What do you think about Breeze's newest expansion? Let us know in the comments below!
Comments (0)
Add Your Comment