Passengers traveling through Spokane International Airport experienced significant delays after an Alaska Airlines flight diverted to the airport due to a safety threat.
The Incident
Alaska Flight 334 was scheduled to fly from Atlanta Hartsfield Jackson International Airport (ATL) to Seattle-Tacoma International (SEA) before it was forced to divert to Spokane (GEG) after the crew was made aware of a bomb threat.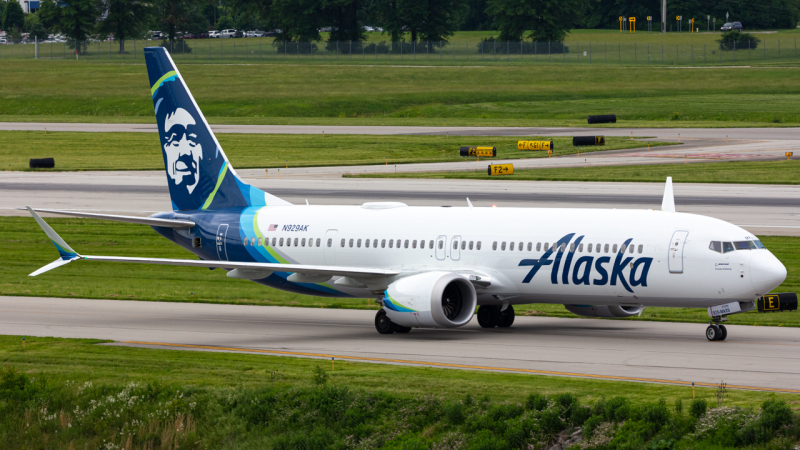 The flight departed ATL at 15:40. At approximately an hour later at 16:50, the Spokane Police were alerted to a bomb threat. At 17:15 the 737 MAX 9 aircraft, carrying 177 passengers and six crew members, landed safely at Spokane International Airport.
In a statement, Alaska Airlines said a "male guest made a direct threat to the safety of our aircraft," as well as to a flight attendant, forcing the airline to divert the flight to Spokane as a precaution.
Upon landing, the aircraft taxied to a remote part of the airfield where it was met with emergency vehicles. All passengers were able to disembark from the aircraft and taken to a nearby fire station. As a precaution, GEG closed all its runways, meaning no flights could land or take off from the airport.
The Aftermath
Upon searching the aircraft for any threat, the authorities confirmed the threat was just that and posed no immediate harm. Following the evacuation and search of the Alaska jet, one passenger was arrested.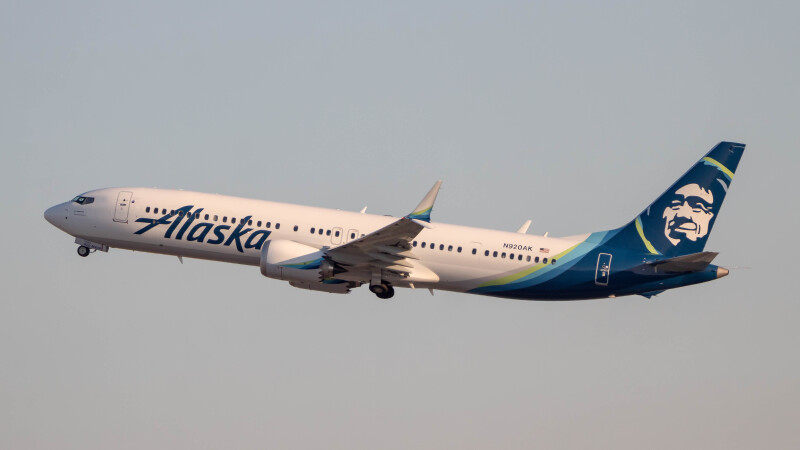 The Spokane Police Department's Explosive Disposal Unit, more commonly known as the "bomb squad" originally responded to the threat but has since turned over the investigation to airport police and the FBI. A spokesperson for the FBI reiterated the agency is still working to determine what happened.
The Airport closure lasted all of two hours before operations resumed as normal. The aircraft that was involved also departed the next morning, July 6th, at 12:16, returning to its original destination SEA.
Alaska Airlines has not made any other comment on how passengers are being compensated for the disruptions in their travel plans, other than working to get passengers to Seattle "as quickly as possible".
What's the Protocol in a Situation Such as This?
Just like any other aviation emergency, there are a series of protocols that the flight crew, air traffic control, and ground operations must follow to best ensure safety. Procedures for a credible bomb threat dictate similar actions as to the ones that Alaska 334 followed.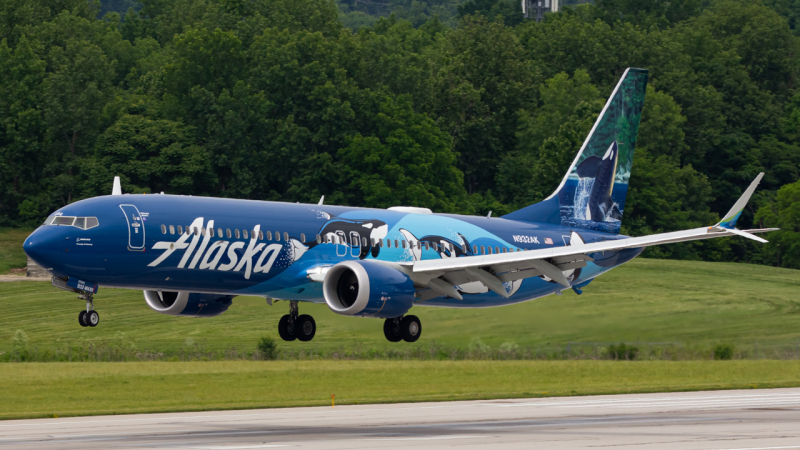 When a credible threat is made against an airplane or flight crew members, pilots use their best judgment to determine a safe and appropriate emergency landing. Air Traffic Control also assists in getting a threatened aircraft onto the ground safely.
While pilots work on making an emergency landing, protocol dictates flight attendants make their own efforts to secure the cabin and ensure safety. If the crew notices a mysterious or suspicious package onboard, flight attendants are instructed to place such item in the "least-risk bomb location". This location varies based on aircraft type.
Once an endangered aircraft makes its emergency landing, the tower directs the airplane towards a location away from other aircraft and ground vehicles. This spot on the airfield is also away from any electrical, plumbing, or radio infrastructure which is meant to prevent further disruption to airport operations in the event of an explosion.
Air traffic control also coordinates with any emergency ground crew vehicles that might be needed in response to such an emergency landing. Usually, in the event of a threat, local police, airport police, and federal law enforcement respond.
Comments (0)
Add Your Comment