On July 12, United Airlines introduced an upgraded domestic first class seat that includes a wireless charging station in each armrest. The new United First cabin seat will debut on its first Boeing 737 aircraft this month. Additional planes will receive the upgraded seat in the coming months.
United Airlines aims to introduce the seat on 200 domestic planes over the next three years. These planes include Boeing 737 NGs, 737 MAXs, and Airbus A321neos.
The upgraded seat also features vegan leather upholstery, 13-inch seatback screens, 18-inch tray tables, Bluetooth connectivity, privacy screens, and an ergonomic-designed cushion.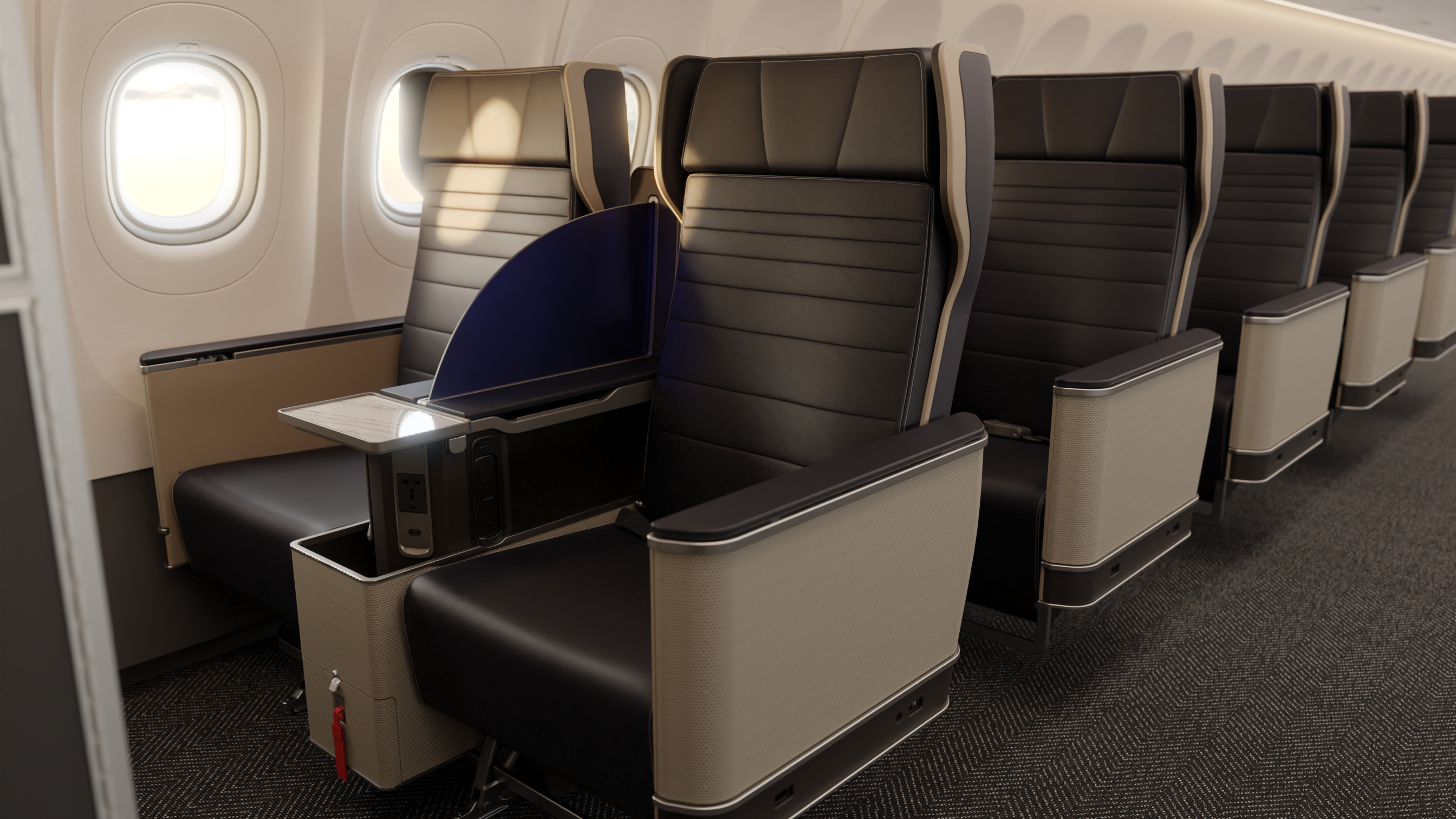 Mark Muren, Managing Director of Identity, Product, and Loyalty at United Airlines, said: "This new United First seat is designed around the modern traveler - more charging options, bigger spaces for devices, food, drinks and personal items and extra privacy. As we evolve the onboard experience, we're upending old industry norms and anticipating future needs to accommodate the new ways people live and travel."
The first feature of the upgraded seat is the ability to charge multiple devices at once. Passengers can use three different types of charging docks - wireless, AC household-style outlet, and USB-C - to connect their devices. The wireless charger is placed inside a compartment of the armrest so that passengers do not have to hold their devices while charging. This allows passengers to engage in other activities such as eating while still seeing their notifications.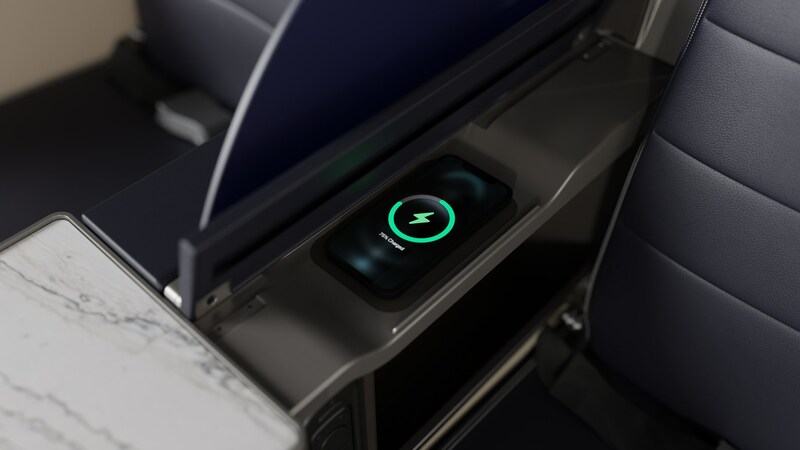 The second feature of the seat is more user-friendly seatback entertainment. Many of United's passengers prefer a two-screen experience in which they can use a personal device and a seatback screen at the same time. United responded to the requests by introducing 13-inch high-definition screens that can connect to Bluetooth and include a remote for passengers that can't access the touch screen.
The third enhanced feature is an 18 x 8.5-inch tray table that serves as a designated space for devices and other materials. The table includes a built-in tablet holder and enough space to accommodate most laptops. Furthermore, each seat offers cocktail tables and bottle holders. These features mean that passengers no longer have to place many different items - such as alcoholic drinks and tablets - all on the same tray table.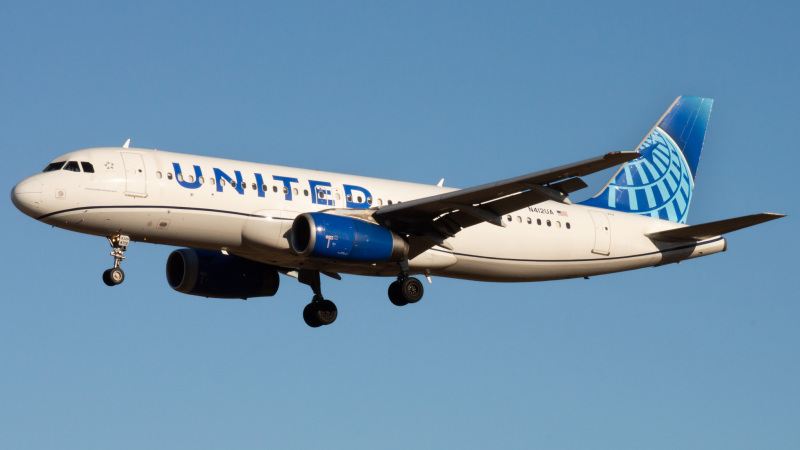 Finally, the updated seats offer more privacy for passengers due to three main features. The features are an 11 x 19-inch divider between passengers, winged headrests, and tray tables that deploy from outer armrests. The seat also features a 5-inch recline range, an adjustable aisle armrest that lowers completely, and a seat cushion that sits one inch lower. This is to accommodate passengers of various heights.
In addition to installing updated seats on select flights, United Airlines plans to upgrade existing United First seats on more than 200 aircraft by 2025. Seats on select Boeing 737, Airbus A319, and Airbus A320 aircraft will receive updated seat cushions, vegan leather upholstery, and winged headrests.
This is the first time United Airlines has updated its domestic first class seat design since 2015. The redesigned seat was built by a team including:
United's engineering and inflight teams
University of Michigan biomechanics researcher Dr. Matthew Reed
Design firm Priestman Goode
Comments (0)
Add Your Comment