Brisbane-based Virgin Australia is relaunching flights between Adelaide International Airport (ADL) and Bali's Ngurah Rai International Airport (DPS), outside the Indonesian city of Denpasar. Adelaide will be Virgin Australia's fifth city in its array of flights from Australia to Bali, joining Brisbane, Melbourne, Sydney, and Gold Coast (launching in March 2023).
The flight is set to commence on December 14, 2022, with tickets currently on sale. Flight VA113 will depart Adelaide at 5:50 p.m. and arrive at Bali at 8:40 p.m. The flight time is scheduled for 5 hours and 20 minutes. The return flight departs the main gateway to Bali at 10:50 p.m. and arrives the next day at Adelaide at 6:20 a.m.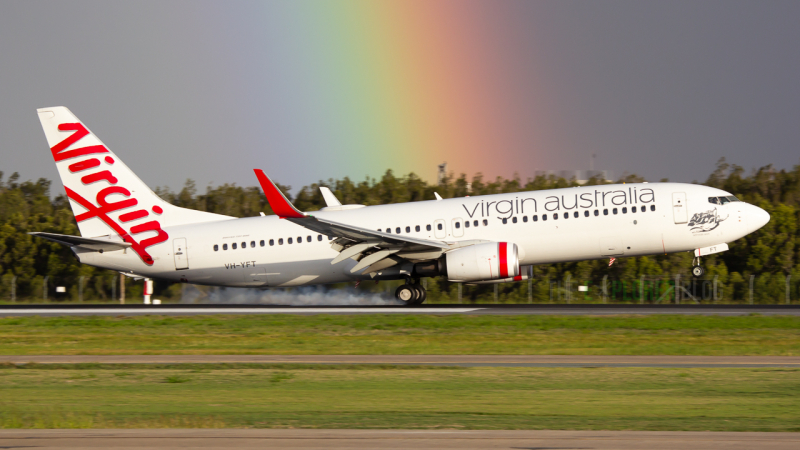 The route between Bali and Adelaide will operate daily until January 2023, the end of Australia's peak holiday season. Virgin Australia announced that they plan to reduce the frequency to three times a week before returning to daily flights on March 26, 2023. With this new route, there will be an additional 2,464 seats per week between Adelaide and Bali for the peak holiday season, challenging Qantas Group's low-cost carrier Jetstar's daily monopoly on the route.
Virgin Australia claims that demand from Bali to Australia is up 190 percent from the same period in 2019. In a statement, Virgin Australia Group's Chief Strategy and Transformation Officer, Allistair Hartley, states, "The return of our direct services between Adelaide and Denpasar is a reflection of the growing demand we continue to see for Bali since relaunching from Sydney, Brisbane and Melbourne earlier this year and announcing our first-ever direct Gold Coast services commencing in March 2023."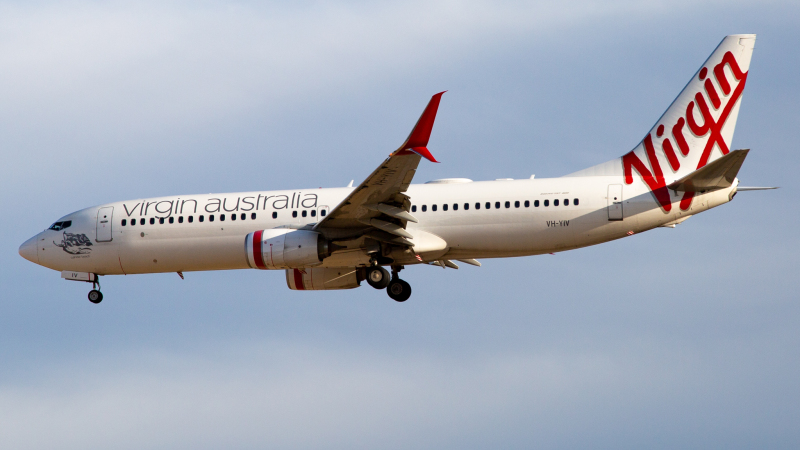 In addition, Virgin Australia is also expanding its route network into the South Pacific by returning to Samoa and Vanuatu in March 2023. The airline will fly twice-weekly service between Brisbane to the Samoan capital of Apia starting on March 23. Vanuatu's capital Port Vila will have five flights per week from Brisbane on March 10 and three times a week from Sydney beginning March 21. The airline will also add flights to its Trans-Tasman network from Queenstown, New Zealand to Brisbane, Melbourne, and Sydney starting in November 2022.
The new Virgin Australia does not operate any Airbus A330s, which were utilized on longer-haul Asian flights to Hong Kong and key Australian trunk routes. In addition, Virgin Australia has eliminated its Boeing 777-300s, known for shuttling passengers from Australia to Los Angeles.
Instead, the airline has consolidated its operation around the Boeing 737. In November 2020, when Virgin Australia came out of financial administration, it announced an order for 25 Boeing 737 MAX 10 aircraft. Then in August, the airline announced it had acquired four Boeing 737 MAX 8s, joining the fleet in early 2023. It is unknown if these additional Boeing 737 MAX 8's were directly ordered with Boeing or an aircraft lessor.

Comments (0)
Add Your Comment