Over the past century, aviation has established itself as the main way to connect passengers to destinations across the world. One advantage of flying over other forms of transportation is the ability to travel fairly quickly between distant destinations. As technology advances, planes can fly longer distances that were almost impossible a few decades ago.
Ultra-long-haul flights are nonstop trips lasting more than 16 hours. Airlines operate these routes to reduce travel time between distant cities and the number of stops passengers have to make. This is especially convenient for passengers who would otherwise have to stop more than once to fly between two destinations. Offering these flights benefits airlines since passengers who find its ultra-long-haul service will fly on the same airline again, which builds a positive brand image and loyalty among passengers.
There are two ways to determine flight length: the great-circle distance or the ground distance traveled. The great circle distance is calculated based on the Earth's spherical shape. It refers to the shortest distance between two points along the surface of a sphere. This is different from drawing a straight line through the sphere's interior. This form of measurement is preferred when measuring flight lengths.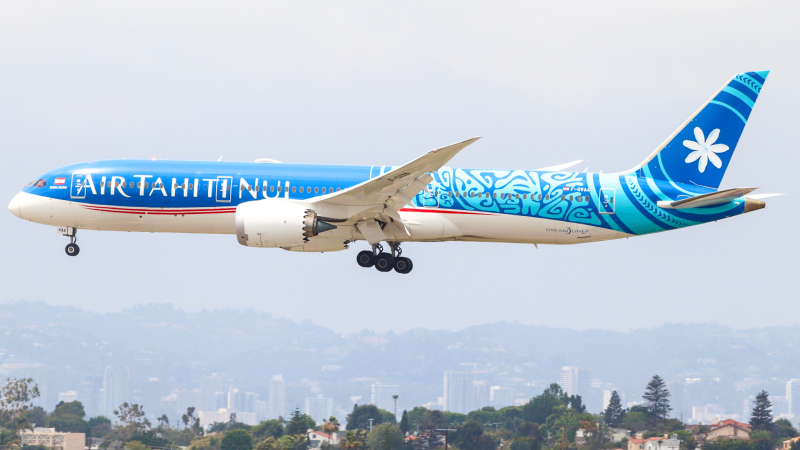 Meanwhile, the ground distance traveled is determined based on the actual "flat" distance instead of the spherical distance. Ground distance takes into account jet stream winds. Airlines operate flights based on ground distance for a variety of reasons. These include avoiding headwinds or using tailwinds to save time and fuel.
This article refers to the longest nonstop flights flown regularly and does not include flights operated for a short time. For example, the longest flight ever flown was a temporary route due to the COVID-19 pandemic. In March 2020, Air Tahiti Nui flew nonstop from Faa'a International Airport (PPT) in French Polynesia to Paris Charles de Gaulle Airport (CDG). The flight was operated with a Boeing 787-9 aircraft that flew over a distance of 9,765 miles (15,715 kilometers) with a flight time of 16 hours and 20 minutes. Although the route normally stops to refuel at Los Angeles International Airport (LAX), this was not possible in early 2020 due to the U.S. closing its borders to international passengers.
The world's longest nonstop flights fly between destinations on certain continents. The most common continents for ultra-long-haul flights include flying between North America and Asia, Europe, and Oceania, and North America and Oceania.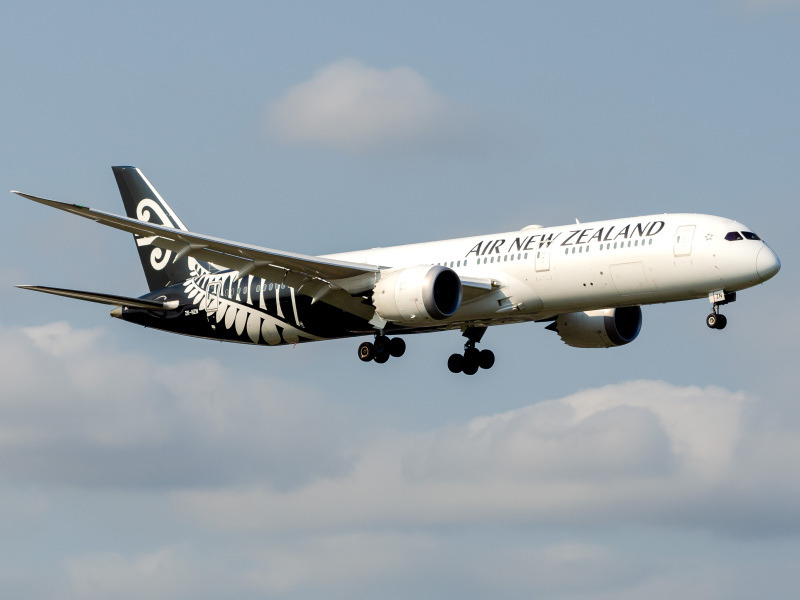 Singapore Airlines - New York to Singapore
[EWR,SIN],[JFK,SIN]
Singapore Airlines currently operates the world's two longest flights from John F. Kennedy International Airport (JFK) and Newark Liberty International Airport (EWR) to Singapore Changi Airport (SIN). The flights cover distances of 9,537 miles (15,349 kilometers) and 9,534 miles (15,344 kilometers) from New York-JFK and Newark, respectively. Both flights are almost 19 hours long.
Singapore Airlines flight SQ 23 departs from New York-JFK at 10:30 p.m. Eastern Time (ET) and arrives in Singapore at 5:20 a.m. Singapore Time (SGT) two days later. Flight SQ 24 leaves Singapore at 12:10 p.m. and arrives at New York-JFK at 6:50 p.m. ET. Both flights are operated with Airbus A350-900ULR aircraft that offer 94 seats in premium economy and 67 seats in business class. Economy class is not offered on this route.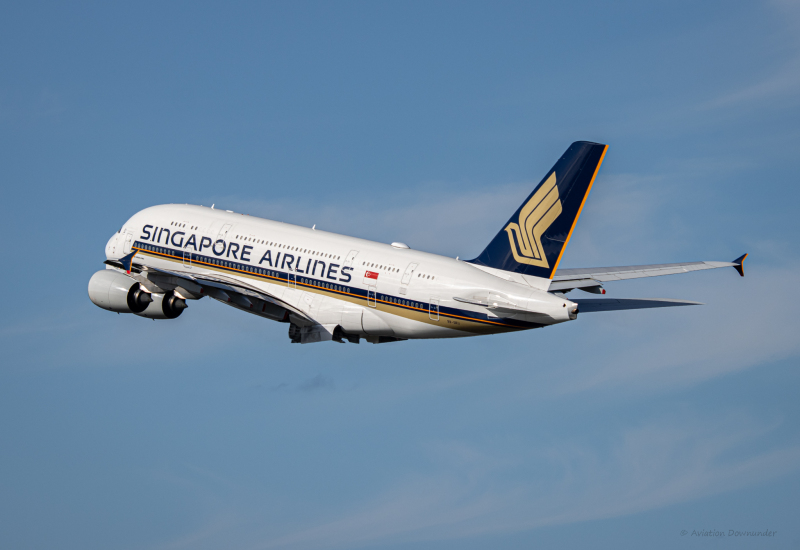 Singapore Airlines flight SQ 21 departs from Newark at 9:00 a.m. ET and arrives in Singapore at 4:05 p.m. SGT the next day. Flight SQ 22 leaves Singapore at 11:35 p.m. SGT and arrives in Newark at 6:00 a.m. ET the next day. The route uses the same aircraft as the Singapore-New York-JFK route.
Qantas - Perth to London; Melbourne to Dallas
Air New Zealand - Auckland to JFK
[PER,LHR],[MEL,DFW],[AKL,JFK]
Qantas operates the world's third, fourth, and fifth longest routes. These routes connect Perth Airport to London Heathrow Airport (LHR), Melbourne Airport (MEL) to Dallas/Fort Worth International Airport (DFW), and Auckland Airport (AKL) to New York-JFK, respectively. The latter route is also operated by Air New Zealand at the same flight distance.
The flight from Perth to London covers 9,009 miles (14,499 kilometers) in 17 hours and 20 minutes with a Boeing 797-9 aircraft. Qantas flight QF 9 departs from Perth at 6:45 p.m. Australian Western Standard Time (AWST) and arrives in London at 5:05 a.m. Western European Time (WET) the next day. Flight QF 10 departs from London at 11:55 a.m. WET and arrives in Perth at 11:40 a.m. AWST the next day.
It should be noted that both routes also operate between Perth and Melbourne. This is most likely due to the long distance between Europe and eastern Australia, making nonstop flights unrealistic. However, that is expected to change in the future as Qantas is currently exploring the idea of direct flights between London and Sydney Airport (SYD).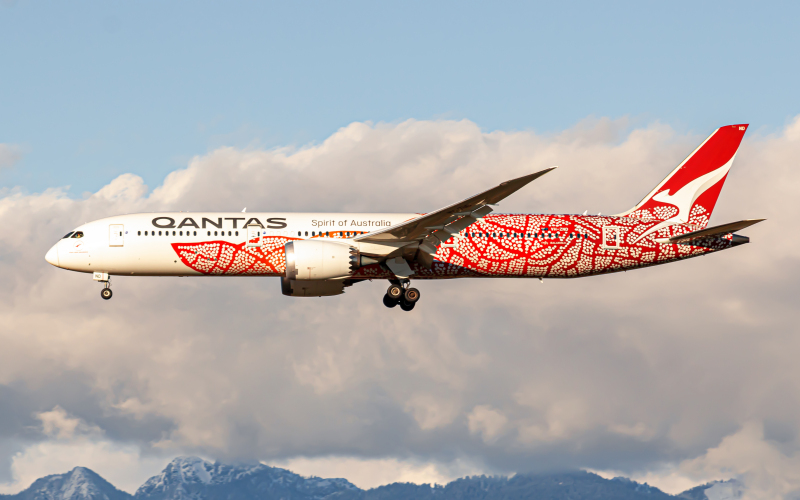 Nonstop flights between Oceania and North America are common on this list since both continents are very far apart. In fact, Perth and the east coast of the U.S. are so far apart that they are almost antipodes to each other. An antipode is a location that would appear on the other side of another location if a straight line was drawn through the Earth's center. The actual antipode of Perth is in Bermuda.
Qantas' flight from Dallas/Fort Worth to Melbourne is 8,992 miles (14,472 kilometers) long and lasts 17 hours and 35 minutes. Unlike the three longest routes, this service is offered only three times a week. Qantas flight QF 21 departs from Melbourne at 12:45 p.m. Australian Eastern Standard Time (AEST) and arrives in Dallas/Fort Worth at 1:45 p.m. Central Time (CT). Flight QF 22 leaves Dallas/Fort Worth at 8:50 p.m. CT and arrives in Melbourne at 5:45 a.m. AEST two days later. Both flights use Boeing 787-9 aircraft.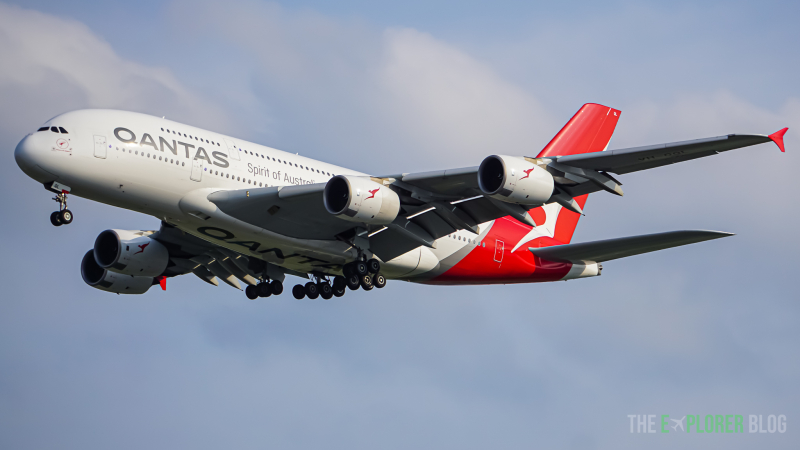 Qantas and Air New Zealand both operate the world's fifth-longest flight from New York-JFK to Auckland, covering 8,828 miles (14,207 kilometers). The routes can be completed in 17 hours and 30 minutes and 17 hours and 35 minutes, respectively. This service is the first step towards connecting North America's east coast to Australia's east coast. Qantas has experimented with direct flights between Sydney and New York in the past through its Project Sunrise initiative. The airline aims to launch regular nonstop service between the two cities in the future.
Qantas flight QF 3 departs from Auckland at 4:35 p.m. New Zealand Standard Time (NZST) and lands at New York-JFK at 4:50 p.m. ET. Flight QF 4 leaves New York-JFK at 7:30 p.m. ET and arrives in Auckland at 5:00 a.m. NZST. It should be noted that Qantas flights also fly between Auckland and Sydney. Meanwhile, Air New Zealand flight NZ 1 departs from New York-JFK at 9:55 p.m. ET and arrives in Auckland at 7:30 a.m. NZST two days later. Flight NZ 2 leaves Auckland at 7:40 p.m. NZST and makes its landing at New York-JFK at 7:55 p.m. ET. Both services operate once a week and use Boeing 787-9 aircraft.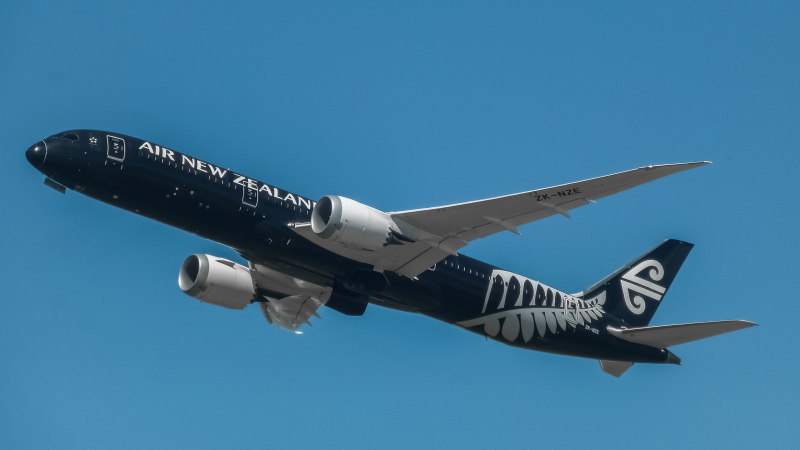 The following routes round out the world's ten longest flights:
[AKL,DXB],[LAX,SIN],[SFO,BLR],[IAH,SYD],[DFW,SYD]
Emirates flight EK 449 from Auckland to Dubai International Airport (DXB), covering 8,823 miles (14,200 kilometers) in 17 hours and 25 minutes on an Airbus A380-800
Singapore Airlines flights SQ 35 and SQ 37 from Los Angeles to Singapore, covering 8,770 miles (14,114 kilometers) in 17 hours and 50 minutes on an Airbus A350-900
Air India flight AI 176 from San Francisco International Airport (SFO) to Kempegowda International Airport (BLR) in Bengaluru, covering 8,702 miles (14,114 kilometers) in 17 hours and 55 minutes on a Boeing 777-200LR
United Airlines flight UA 101 from George Bush Intercontinental Airport (IAH) in Houston to Sydney, covering 8,596 miles in 17 hours and 35 minutes with a Boeing 787-9 aircraft
Qantas flight QF 8 from Dallas/Fort Worth to Sydney, covering 8,577 miles (13,804 kilometers) in 17 hours and 20 minutes on a Boeing 787-9 aircraft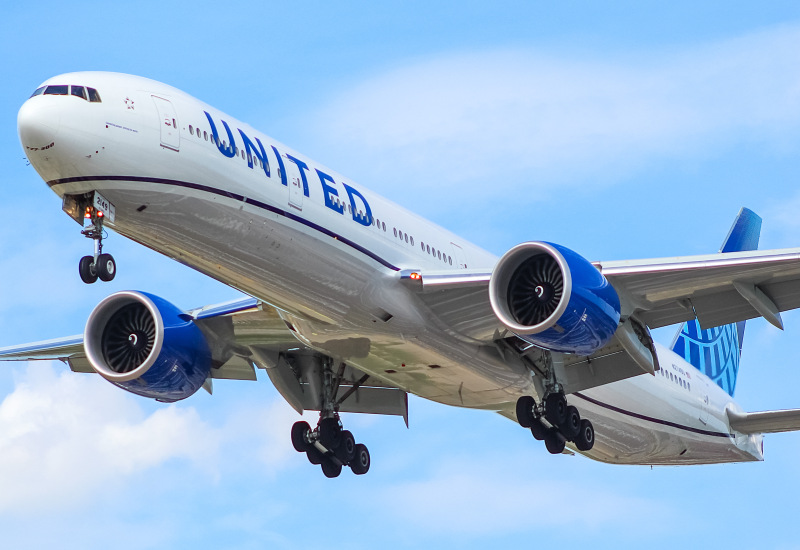 The other airlines with flights within the top twenty are Philippine Airlines, Delta Air Lines, Saudia, and Qatar Airways. These routes involve airports in North America, Africa, South Asia, Southeast Asia, Europe, and the Middle East alongside the aforementioned destinations.
In conclusion, airlines are continuing to innovate by offering ultra-long-haul flights that would have been almost impossible a few decades ago. The numbers are expected to grow even further in the future as travel demand recovers from the COVID-19 pandemic. A key driver of airlines' ability to operate ultra-long-haul flights is upgraded aircraft.
The Airbus A350 and Boeing 787 have become prominent features of many airlines' long-haul fleets for multiple reasons. These aircraft can operate nonstop flights over long distances while maintaining capacity and burning fewer gallons per passenger per mile. As a result of these factors, the flights are more profitable and their environmental impact is reduced.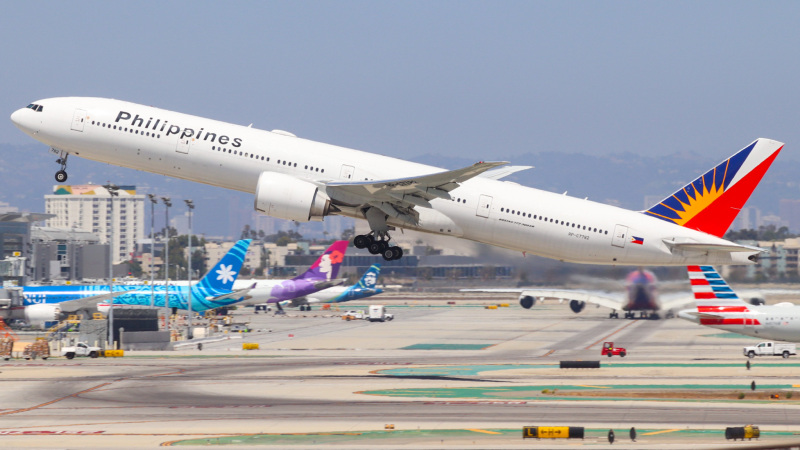 The list of the world's longest flights is always subject to change as airlines introduce upcoming ultra-long-haul flights. Qatar Airways plans to relaunch its 9,032-mile service between Auckland and Hamad International Airport (DOH) in Doha on September 1. This route was previously operated from February 2017 to April 2020. It was the world's longest flight at its launch. Meanwhile, United Airlines plans to resume its 8,065-mile service between Newark and Hong Kong International Airport (HKG) on October 27.
Furthermore, many airlines have envisioned ultra-long-haul routes that have yet to become a reality. Aside from the aforementioned Qantas services connecting Australia to Europe and the east coast of the U.S., the airlines that have suggested routes include Turkish Airlines, Vietnam Airlines, and Israel's El Al. These routes would connect Istanbul to Melbourne, Ho Chi Minh City to New York-JFK and Dallas/Fort Worth, and Tel Aviv to Melbourne, respectively.
The next few years will be interesting to watch as global travel demand continues to grow and airlines compete against each other to determine who gets the "award" for offering the world's longest flight.
Comments (0)
Add Your Comment