Low-cost carrier Southwest Airlines has a history of avoiding busier hub airports. Despite this, ever since the mid-2000s, the carrier has begun adding some of America's busiest airports to its network. Comments from one of Southwest's former executives revealed there could be more of these additions in the future, more specifically in their hometown of Dallas.
For decades, Southwest has shown favor for smaller, lower-cost alternatives to major cities in the United States. For example, their headquarters borders the property of Dallas' Love Field Airport (DAL), the gateway often thought of as an alternative for the busier Dallas/Fort Worth International Airport (DFW). In fact, the carrier fought a fierce legal battle for the right to remain at Love Field instead of moving to DFW. Meanwhile, other secondary airports like Chicago-Midway and Houston-Hobby have become large and important cities in the carrier's network.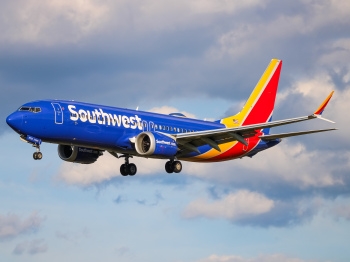 With the exception of Los Angeles, throughout the 1980s and 1990s Southwest remained dedicated to almost exclusively serving secondary airports. However, things changed in 2004 when Southwest challenged US Airways by launching flights to Philadelphia International Airport (PHL). In the following years, more major hubs like Denver (DEN), Boston (BOS), and San Francisco (SFO) were added. Additionally, throughout the pandemic Southwest doubled down on its expansion in major hubs with the launch of service to Miami (MIA), Chicago O'Hare (ORD), and Houston-Intercontinental (IAH).
Missing from the list of newly added hubs, however, is Dallas/Fort Worth International Airport. Despite this, Southwest is considering the gateway for future growth within the next decade. Former CEO Gary Kelly explained that it made little sense for the carrier to serve the Dallas area for such a long time without growing in the Texas city. Though perhaps unexpected, the case for service to DFW has some strong points. For example, in a compromise to end the Wright Amendment, it was agreed that the airport was not allowed to add any additional gates (making the maximum number of gates the airport is allowed to 20). On top of this, Love Field is not allowed to handle any international flights. If Southwest wanted to add more flights from north Texas (especially international routes), then DFW might be its best way.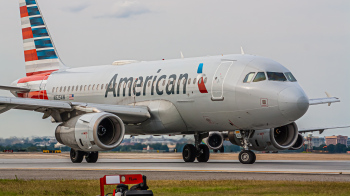 A move to DFW does have its drawbacks. The airport is a massive hub for American Airlines, which would undoubtedly defend its turf against any new carriers. To make things more difficult, DFW is a very large and oftentimes congested airport, meaning keeping planes productive like Southwest and other low-cost carriers do would be another challenge. Southwest will have to consider the strengths and weaknesses of this strategy in the coming years to determine if it will help its presence in Dallas. Regardless of the outcome, one thing is certain: long gone are the days that Southwest avoids major hubs.
Comments (0)
Add Your Comment