Rwanda's national carrier RwandAir launched direct flights between Kigali International Airport (KGL) and Paris Charles de Gaulle Airport (CDG) on June 26.
[KGL,CDG]
This is the first nonstop service to connect France and Rwanda. RwandAir plans to use its newly delivered Airbus A330-300 aircraft on the route, with the service being offered three times a week. The Kigali-Paris flight is 8 hours and 50 minutes in length while the Paris-Kigali flight is 8 hours and 30 minutes long.
RwandAir flight WB 700 departs from Kigali at 12:40 a.m. Central Africa Time (CAT) and arrives in Paris at 9:30 a.m. Central European Time (CET). Flight WB 701 leaves Paris at 9:30 p.m. CET and arrives in Kigali at 6:00 a.m. CAT the next day. The flights are offered on Tuesdays, Thursdays, and Saturdays.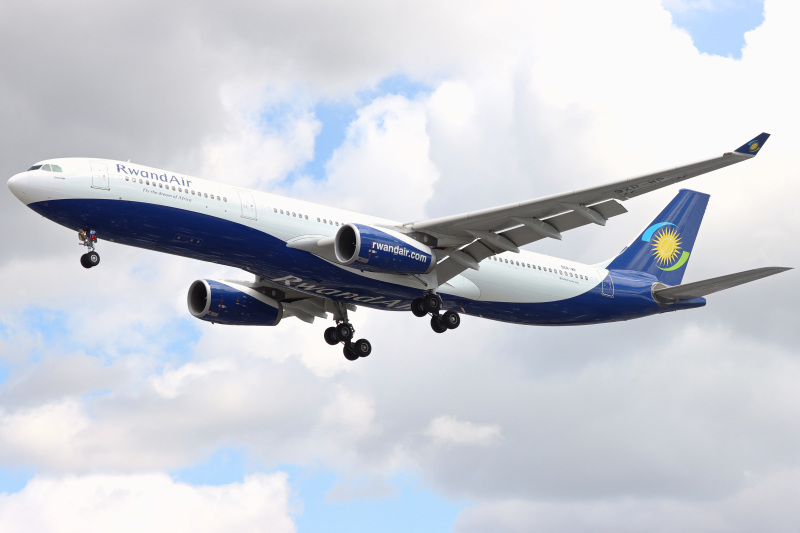 Rwanda is the fifth country in East Africa to offer nonstop flights to France. Passengers are also able to fly directly between Paris and the following destinations in Djibouti, Ethiopia, Kenya, and Tanzania:
Djibouti-Ambouli International Airport (JIB) in Djibouti on Air France
Addis Ababa Bole International Airport (ADD) in Addis Ababa on Ethiopian Airlines
Jomo Kenyatta International Airport (NBO) in Nairobi on Air France and Kenya Airways
Julius Nyerere International Airport (DAR) in Dar es Salaam on Air France
The goal of the Kigali-Paris service is to serve the large Rwandan communities that live in France and Belgium. Rwanda was a colony of Belgium from 1916 to 1962, with French becoming one of the country's official languages during the colonial era.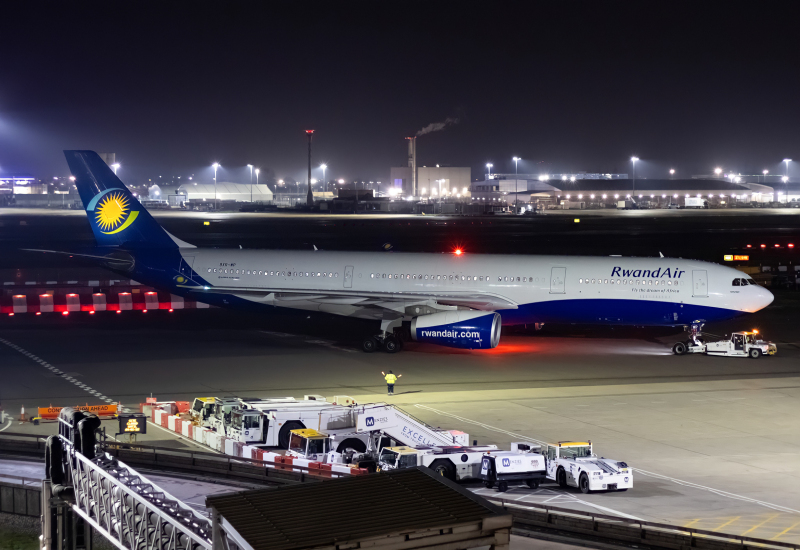 On a Twitter post to celebrate the launch of the service, RwandAir said: "Passengers traveling from Rwanda will now be able to reach Paris in 8 hours and 30 minutes".
Yvonne Makolo, CEO of RwandAir, said: "The launch of our first-ever flights to Paris is an exciting development in RwandAir's continuing expansion and a testament to the importance of French-Rwandan relations.
"France is a major market for RwandAir as we connect the continents of Africa and Europe through our home hub in Kigali with this new direct service to Paris, one of the world's tourism destinations. French travelers can look forward to a warm welcome onboard on our inaugural flight today and for many more years to come as we deepen the ties of friendship and fraternity between France and Rwanda."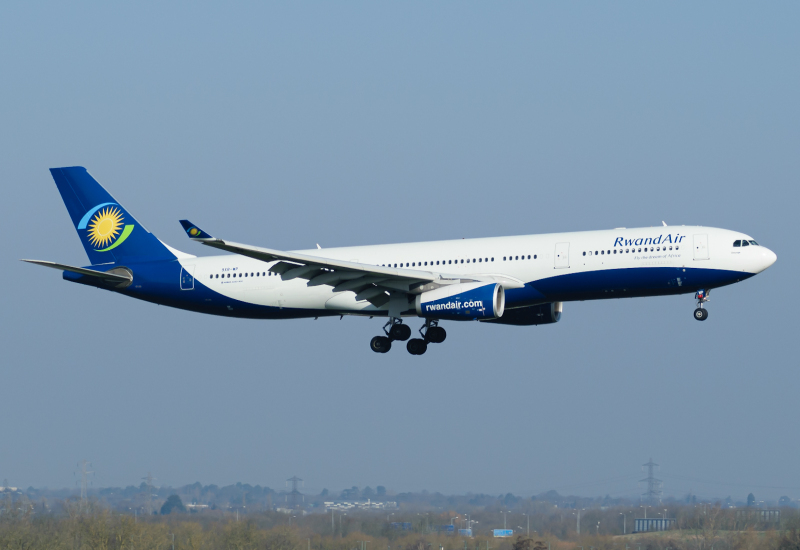 RwandAir has grown rapidly in recent years through the acquisition of new aircraft and the launch of nonstop flights to new destinations. The airline's fleet consists of one Airbus A330-300, two Airbus A330-200s, one Boeing 737-700, four Boeing 737-800s, two Bombardier CRJ900ERs, and two De Havilland Dash 8-400s.
RwandAir offers direct flights to 28 destinations in Africa, South Asia, Europe, and the Middle East.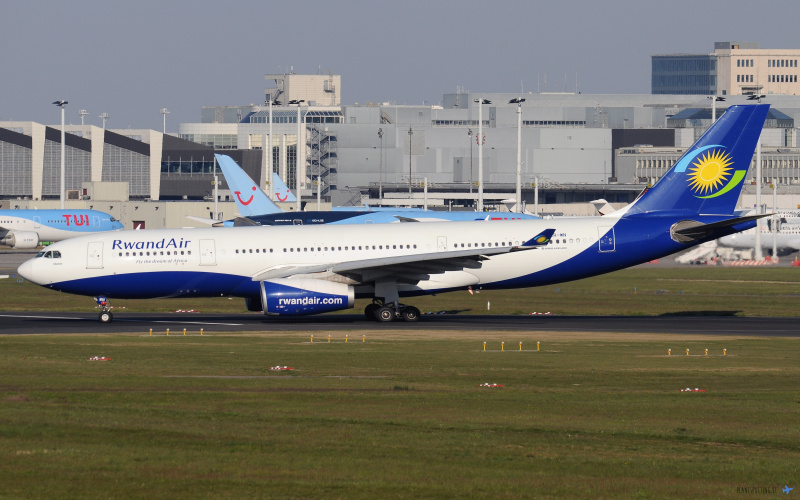 Furthermore, RwandAir's capacity is expected to double later this year as the airline completes negotiations with Qatar Airways on the latter's plan to acquire a 49% stake in RwandAir. The investment, which has a value of at least $28 million, expands on a codeshare agreement that both airlines signed in October 2021.
Passengers flying on RwandAir have access to destinations across six continents through Qatar Airways' hub at Hamad International Airport (DOH) in Doha. RwandAir launched nonstop flights between Kigali and Doha in December 2021.
Comments (0)
Add Your Comment