In the late evening on Friday, September 2, 2022, a TAP Air Portugal Airbus A320neo collided with a motorbike while landing at Guinea Conakry International Airport. The collision occurred at 11:40 p.m. local time, when the aircraft hit two individuals riding a motorcycle on the active runway. It was impossible for the pilots to see the motorcycle on the runway, as it was pitch black besides the runway lights and aircraft landing lights illuminating the runway. The A320neo safely exited the runway and taxied to the gate. Besides the two unfortunate casualties on the motorcycle, no other individuals were injured.
Damage and Aftermath
After making it to the gate, the pilots and ground crew proceeded to investigate the damage caused by the trespassers on the runway. The motorcyclists are presumed to have been sucked in and killed by the CFM LEAP 1A engines of the A320neo. The scraps of motorcycle that are left all have impacted the aircraft's left engine. The motorcycle has damaged the outside rim of the LEAP engine and appears to have inflicted further damage on the left engine.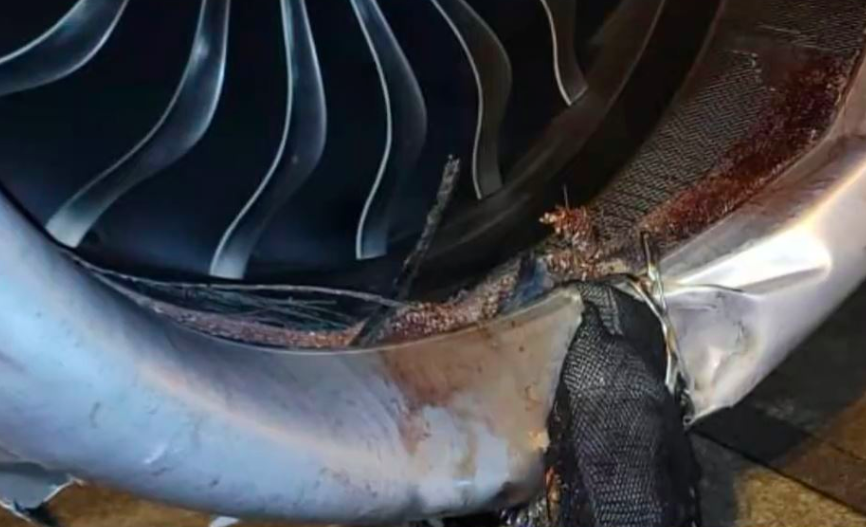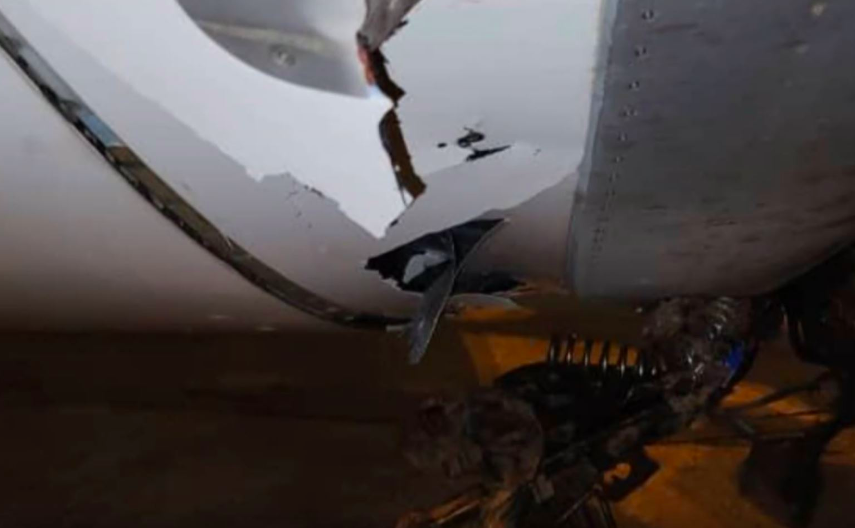 The Aircraft
Per airfleets.net, the Airbus A320neo involved in the incident is registered CS-TVI, a 1.5-year-old A320neo. The aircraft was delivered in April 2021, part of TAP Air Portugal's shift to more fuel-efficient aircraft. The aircraft will most likely have to undergo heavy maintenance in Conakry before taking to the skies again.
From Lisbon, CS-TVI operated flight TP1492, carrying passengers to Conakry International Airport. The return leg of the flight was canceled. As of Sunday, September 4, the Airbus A320neo involved in the incident still hasn't left Conakry.
Joint Investigation and Statements
A statement posted to Twitter by the official account of Conakry International Airport stated that the Civil Aviation Authority of Guinea (AGAC), and the Portuguese Department of Security and Protection (SOEGAC) will be jointly investigating "the causes and responsibilities of the parties involved."
In addition, TAP Air Portugal released a separate statement on Saturday. It states "flight TP1492 had an accident landing at Guinea Conakry airport, when a motorcycle tried to cross the runway at that moment, and the occupant of the vehicle lost his life...Passengers and crew are all fine...TAP is collaborating with the local authorities to investigate the circumstances that led to this regrettable situation."
Recent reporting by a local news portal guineenews.org indicates that the casualties were security guards working at the airport.
Source:
Comments (0)
Add Your Comment