Several stores have been evacuated by local police in Tupelo, Mississippi after a man threatened to crash an aircraft he stole into a local Walmart.
The Saga Begins
At around 04:30 CDT (local time), an airport fueling employee of the Tupelo Regional Airport (TUP/KTUP) stole a Beechcraft King Air 90 (N342ER) and took off without notifying air traffic control. The man, later identified as 29-year-old Cory Patterson, then proceeded to fly the aircraft in circles over the Tupelo metro area. The Tupelo Police Department was notified at approximately 5:00 am that "a pilot of an airplane was flying over Tupelo". From here onwards, the TPD would remain in contact with the pilot.
Threats
The man piloting the aircraft began threatening to intentionally crash the Beechcraft C90A. The only target the pilot mentioned was a local Walmart so, as a precaution, the Walmart and general vicinity around it were evacuated. Around 7:00 am CDT, pictures began emerging on social media about the unfolding situation.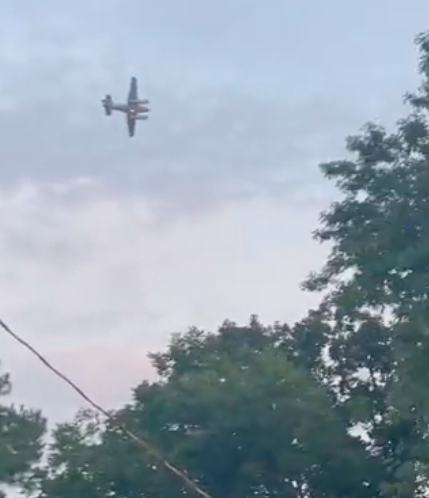 While panic ensued on the ground, in the air, the pilot kept on circling. According to data from flight tracking service Flightradar24, the aircraft flew over the Tupelo area for around three-to-four hours before the pilot changed its course, heading in a north-westerly direction out of the city's metro area. The aircraft finally leveled off between 1,200 and 1,400 feet above the ground, flying in circles once again.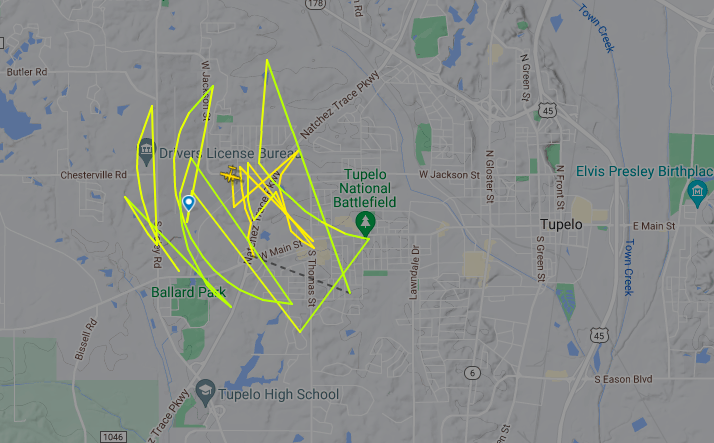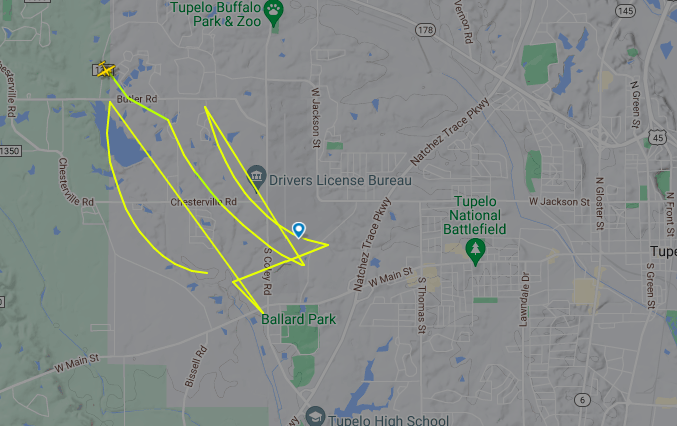 Landing
After remaining airborne for almost 6 hours, Patterson finally landed the C90A into a field in Benton County. He was later apprehended by police and taken into custody.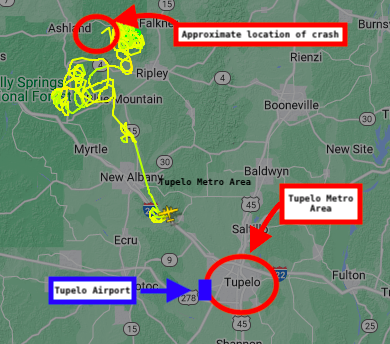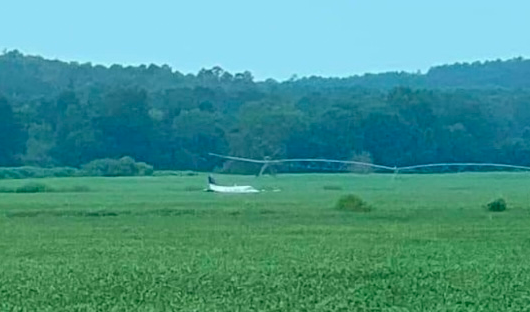 Before committing his crime, Mr. Patterson posted a personal goodbye message on his Facebook account addressed to his family. In the letter, he apologized to them and said the unfolding events were not their fault. This message is what gave away his identity, allowing for his arrest to occur after the crash.
This article will be updated as more information becomes available.
Comments (0)
Add Your Comment