On the morning of June 9, 2022, Frontier Airlines unveiled a new tail honoring the spirit of Costa Rica. The tail design features a two-toed sloth, a species that was declared a national symbol of Costa Rican wildlife in 2021. Frontier serves both Liberia (LIR) and San Jose (SJO) from Orlando (MCO). Tyri Squyres, Frontier's Vice President of Marketing, said, "Some people come to Costa Rica just to see the sloths and our nonstop service from Orlando to both Liberia and San Jose, provides easy, affordable flight options."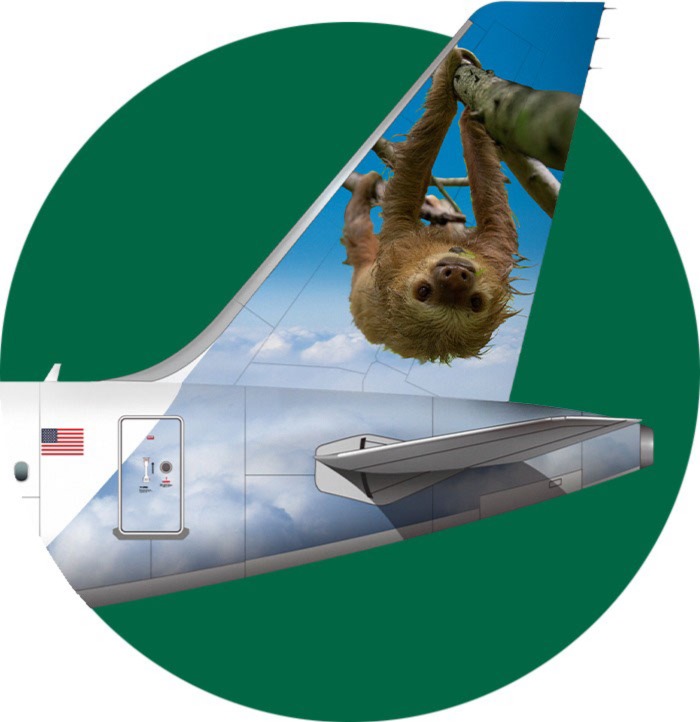 Costa Rica's Tourism Board is certainly excited about the move. In response to the press release from Frontier, the Board's Director of Marketing remarked that, "Celebrating this symbolic animal today warms our heart, and we will forever be thankful for this opportunity."

All of Frontier's tails have named animals; no name for the sloth has been chosen yet. In fact, Frontier is asking passengers to name the animal on social media. In Frontier's press release they noted that customers can vote on the name by going to Frontier's social media channels on Facebook, Instagram, LinkedIn and Twitter until midnight on June 11 to vote using the hashtag #NameTheSloth. Customers can pick between Manny, Tony, and Tico. It is unclear what aircraft the tail will be painted on and when the plane will enter revenue service.
Comments (0)
Add Your Comment