Emirates expanded its schedule this week to offer 38 additional flights between the airline's hub in Dubai (DXB) and six cities across the Middle East region. This temporary expansion comes in preparation for the Eid al-Fitr holiday which is celebrated at the end of the Islamic holy month of Ramadan.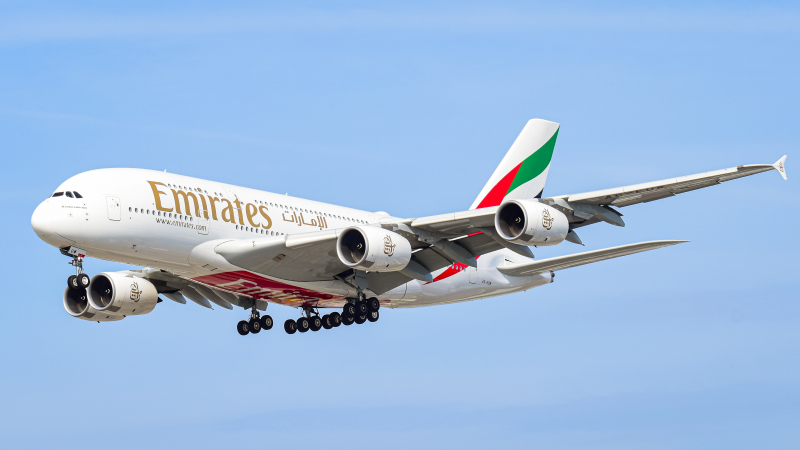 Eid Special Flights
[DXB,RUH],[DXB,JED],[DXB,DMM],[DXB,MED],[DXB,KWI],[DXB,BEY]
Eid al-Fitr was celebrated on April 21st in most of the world, however, Saudi Arabia and a select few other countries celebrated the day after on April 22nd. In the days leading up to the holiday and for a short period after, Emirates scheduled additional flights on routes to Saudi Arabia, Kuwait, and Lebanon.
Eid is a time of great celebration and spending time with family. As such, travel within the Middle East tends to spike around Eid time with people heading home to visit family or even venture out on vacation.
According to local news, the expanded Emirates schedule will last from April 19 through May 31, although most of the extra flights will have ended by April 29th. The cities receiving extra services include Riyadh, Jeddah, Dammam, and Madinah in Saudi Arabia, Kuwait City in Kuwait, and Beirut in Lebanon.
Here is a full list of the extra services being offered to these cities during the specified period:
| | | | |
| --- | --- | --- | --- |
| City | Extra Flights Added | Time Period | Aircraft |
| Riyadh, KSA | 4 | April 19-29 | Boeing 777 |
| Jeddah, KSA | 6 | April 20-25 | Boeing 777 |
| Dammam, KSA | 3 weekly (Mon/Wed/Sat) | April 20-May 31 | Boeing 777 |
| Madinah, KSA | Up to 16 throughout April | Not Specified | Boeing 777 |
| Kuwait City, KWT | 8 | April 20-27 | Boeing 777 |
| Beirut, LBN | 1 | April 23 | Boeing 777 |

It should be noted that the number of extra flights added DOES NOT mean Emirates will be operating, for example, eight extra flights a day between Dubai and Kuwait. It only means that between April 20th to 27th, there are eight additional flights scheduled across this week. The extra flights will be operated by the airline's mammoth fleet of Boeing 777s, primarily the 777-300ER.777s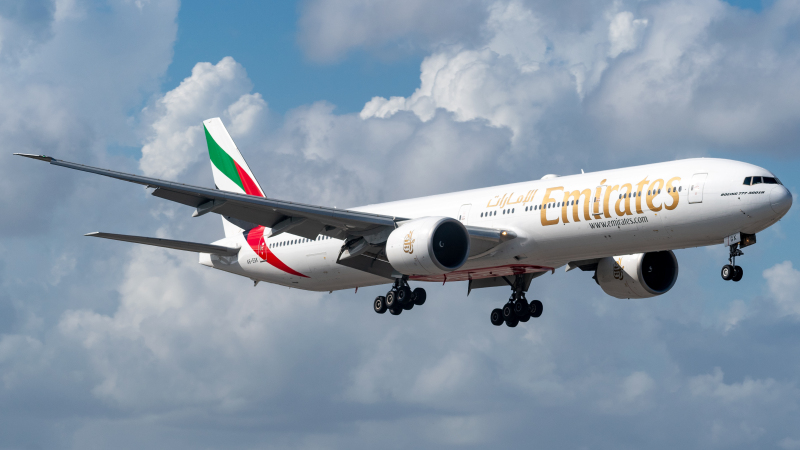 Elevated Eid Services
To mark the auspicious occasion of Eid al-Fitr, Emirates will implement a specially-crafted Eid menu on flights between April 21st and 24th on all flights departing Dubai, not just to the cities receiving extra service. Dishes like mansaf, Gulf-style braised lamb, and chicken mandi among others will be served onboard.
Furthermore, passengers connecting through Dubai will be treated to sweets celebrating the occasion. Not only this, but all onboard passengers will receive a slice of ashta sfouf (turmeric cake) with every meal wishing them "Eid Mubarak"!
Comments (0)
Add Your Comment