[EWR,CAI]
Beginning on June 3, 2023, Egyptair is set to be the third airline to offer Newark to Africa flights along with United and Ethiopian Airlines.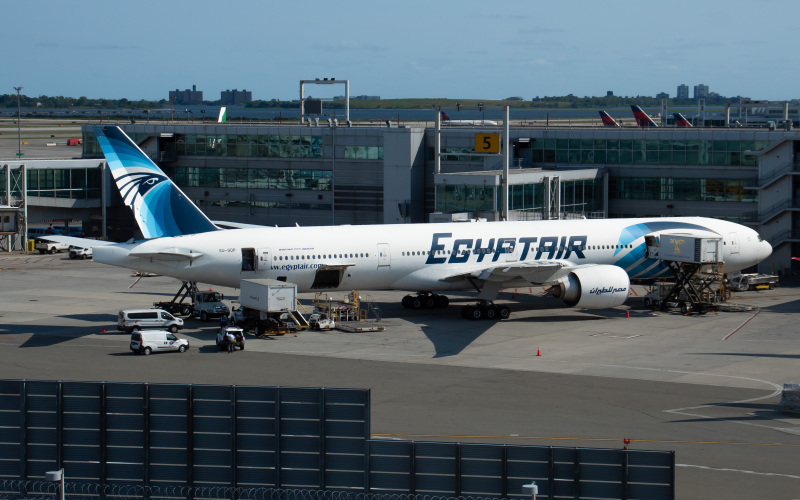 Nonstop Service - Gleaming New Aircraft
The new route is set to operate on a frequency of three times a week on Mondays, Wednesdays, and Saturdays. The schedule for this route is as follows:
| | | | |
| --- | --- | --- | --- |
| Flight Number | Departing | Arriving | Flight Time |
| MS 987 | Cairo (CAI/HECA) | New York/Newark (EWR/KEWR) | 11:20 |
| MS 988 | New York/Newark (EWR/KEWR) | Cairo (CAI/HECA) | 11:55 |

The aircraft that will be utilized on this route is not Egyptair's higher capacity Boeing 777-300ER, but rather one of the company's brand new Boeing 787-9s. The carrier's 787-9s have a capacity for 309 seats. These include 279 economy and 30 lie-flat reverse herring-bone business class seats.
The reason for Egyptair's decision to operate the lower capacity long-haul 787-9s is because of the modernity of the cabin. Since the planes are only two years old, they will feel more modern compared to the 777-300ER, which doesn't have desirable features such as Wi-Fi, a lower cabin altitude, and higher cabin air humidity. These can be significant factors when considering the nearly 12 hours of flight time to Cairo.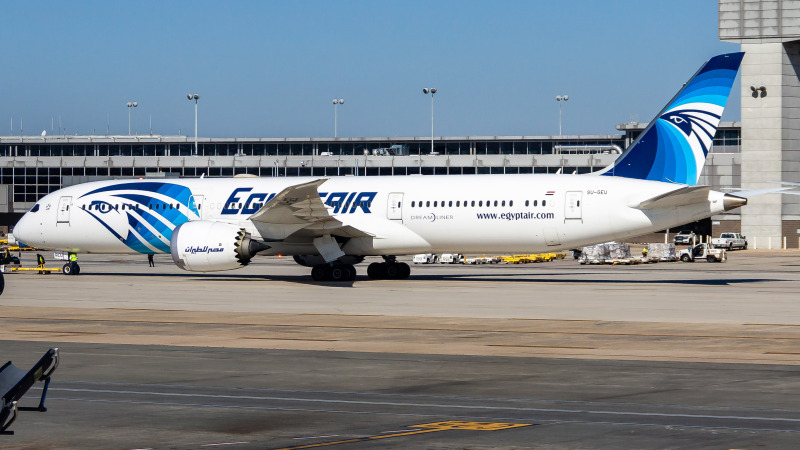 Star Alliance Hub = Many Possible Connections
What many might ask is why Egyptair, an airline already flying to the New York area (JFK airport) is choosing its fourth North American route to be to the exact same city. This is mainly due to the massive connectivity issues the airline encounters when flying to JFK. Egyptair is a member of Star Alliance. JFK Airport is either a focus city or hub for most Oneworld and SkyTeam carriers such as American and Delta Air Lines, while Star Alliance member airlines primarily fly to Newark. The reason why most airlines stick to cities with their own partner or alliance-member airlines is so that they can get more passengers onboard their aircraft through the sale of connecting tickets on alliance or partner carriers.
Say you're looking to fly between Washington-Dulles and Prague in the Czech Republic. The cheapest ticket you find and buy is on United Airlines. Upon flying, you realize that despite you buying a ticket on United, you're flying the whole way to Prague on Lufthansa via Munich. This is an example of how a partner/member airline in an alliance will utilize passengers that bought tickets on other airlines and hence why Egyptair is aiming for Newark flights.
Will Egyptair be successful in the long run? Maybe. After all, the largest Egyptian population in the U.S. is centered around the New York City-New Jersey area, exactly where Newark (EWR) airport is.
Comments (0)
Add Your Comment