Oman Air will become the Official Airline Partner of Chelsea Football Club (Chelsea) through a multi-year deal announced on July 6. Oman Air flies to more than 50 destinations in Africa, Asia, Europe, and the Middle East from its hub at Muscat International Airport (MCT) in Oman's capital, Muscat.
Oman Air and Chelsea are similar in having a global footprint and offering award-winning experiences to customers worldwide. The partnership will include a premium co-branded plane livery that will be incorporated into Oman Air's fleet later this year to celebrate the airline's 30th anniversary.
Oman Air offers daily nonstop flights from Muscat to London Heathrow Airport (LHR) on its Boeing 787-9 aircraft. Oman Air flight WY 101 departs from Muscat at 2:20 p.m. Gulf Standard Time (GST) and arrives in London at 7:10 p.m. Western European Time (WET). The return flight WY 102 departs from London at 8:50 p.m. WET and arrives in Muscat at 7:05 a.m. GST the next day.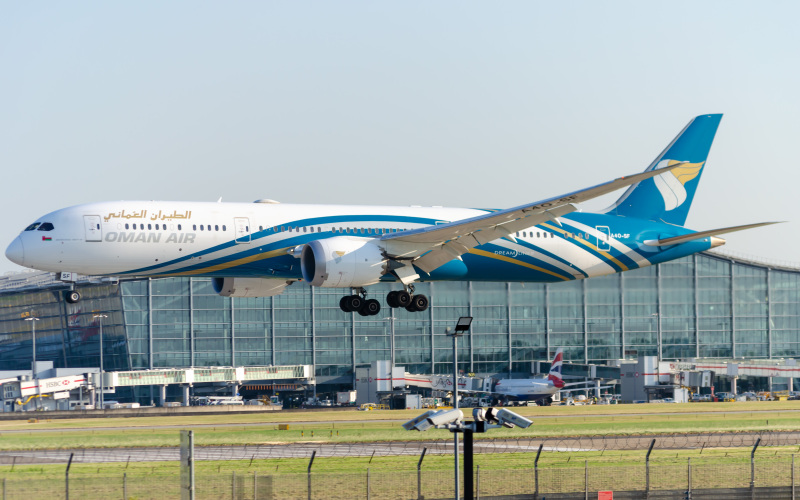 Chelsea is the first Premier League team to partner with Oman Air. Other teams such as Manchester City and Arsenal have signed sponsorship agreements with Etihad Airways and Emirates, respectively.
Oman Air will make its branding visible at Chelsea's Stanford Bridge stadium and across the team's digital platforms. The airline will also provide exclusive experiences and events to fans.
Chris Jurasek, CEO of Chelsea, said: "We are very pleased to welcome Oman Air as our Official Airline Partner. We have a shared ambition for innovation and success both on and off the pitch, and we are excited to bring this partnership to life for our fans around the world."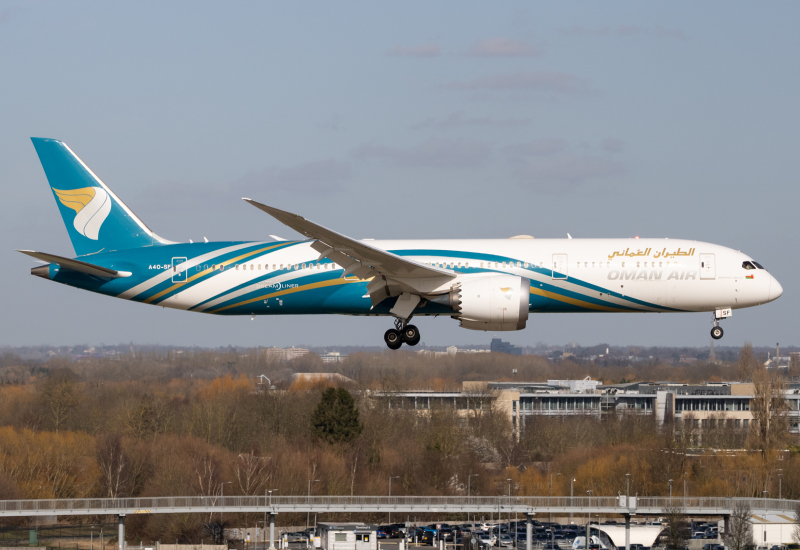 Abdulaziz Al Raisi, CEO of Oman Air, added: "Oman Air is extremely proud to partner with Chelsea Football Club. Together, we hope to expand Chelsea Football Club's following across the world, whilst showcasing the routes that we fly and the excellence of our service. We also look forward to using our partnership to highlight the rich culture of Oman to the club's existing extensive fanbase."
Oman Air sees the partnership as a way to encourage tourists to visit Oman. The country is known for its natural beauty, rich cultural heritage, and friendly locals.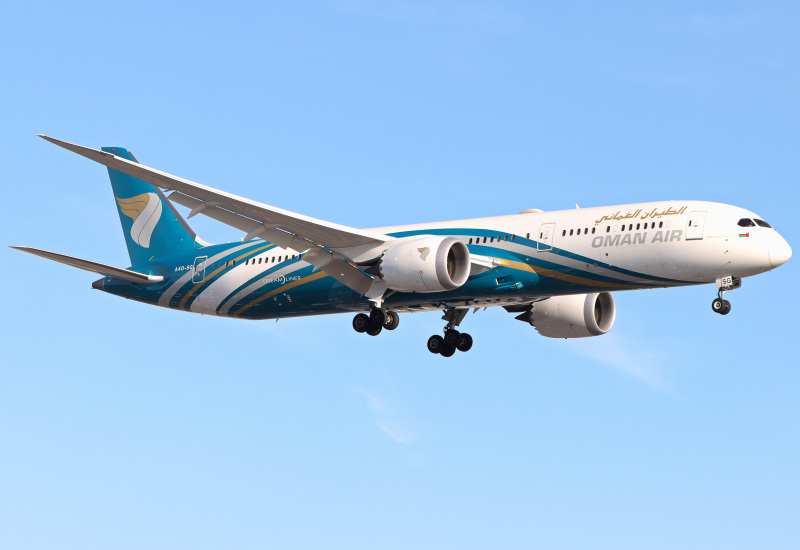 Oman currently does not receive as many tourists as other countries in the Middle East since the country has kept a relatively low profile on the international stage until recently.
In 2022, Oman received 2.3 million visitors, making it the eleventh most-visited country in the region. This number was much smaller than the 18 million and 14.8 million tourists recorded in Saudi Arabia and the UAE during the same time period, respectively.
Oman's aviation market is different from other Gulf countries since Muscat focuses more on flights to regional destinations. Although the city's airport offers intercontinental flights, it operates differently from Dubai and Doha. The airport serves mainly as a final destination for passengers instead of a connecting destination.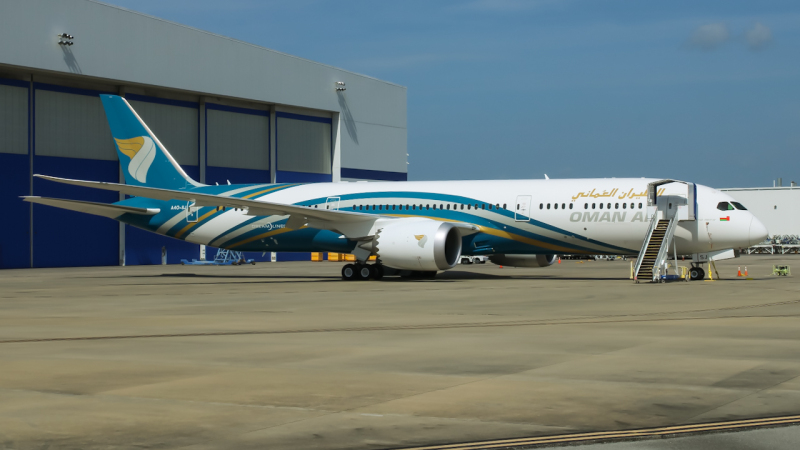 These differences have allowed Oman Air to provide an unparalleled onboard experience for passengers. This includes award-winning in-flight entertainment, premium amenities, and authentic Omani hospitality.
Oman Air was recently named Best Airline Staff in the Middle East at the Skytrax 2023 World Airline Awards and is working towards joining the Oneworld alliance in 2024.
Oman Air's partnership with Chelsea aligns with Oman's long-term goals laid out in its Vision 2040 plan. The plan calls for diversifying the country's economy from oil and gas into new industries such as sports. Oman is joining other Gulf countries in airline sponsorship of sports teams internationally.
Comments (0)
Add Your Comment