Cathay Pacific will relaunch its nonstop service between Hong Kong International Airport (HKG) and Chicago O'Hare International Airport (ORD) on October 3. This route previously existed before the COVID-19 pandemic on Cathay Pacific and United Airlines.
Chicago Mayor Brandon Johnson said about the reinstated route: "From one world-class global hub to another, I'm proud to welcome direct Hong Kong service back to Chicago."
[HKG,ORD]
Cathay Pacific will offer nonstop flights between Chicago and Hong Kong three times weekly using its Airbus A350-1000 aircraft. The airline's A350-1000s can seat 256 passengers in economy class, 32 in premium economy, and 46 in business class. These aircraft will replace the Boeing 777-300ERs used on the previous version of this route.
Cathay Pacific appears to prioritize regular passengers more since the A350-1000s have less premium capacity than the 777-300ERs. The carrier's 777-300ER aircraft have 201 seats in economy class, 34 in premium economy, 53 in business class, and six in first class. Passengers can no longer fly in first class on this route since the A350-1000s do not offer it.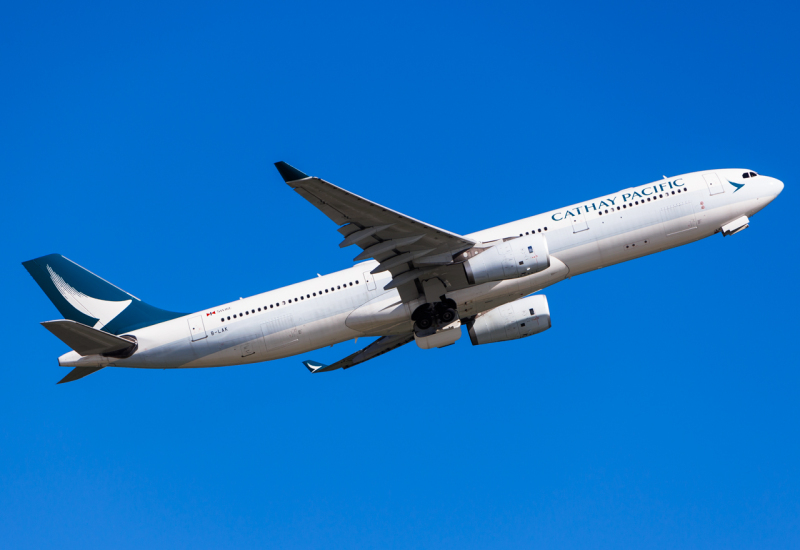 Cathay Pacific flight CX 806 is 14 hours and 25 minutes long, departing from Hong Kong at 12:30 p.m. and arriving in Chicago at 2:30 p.m. local time the same day. Flight CX 807 is airborne for 15 hours and 40 minutes, leaving Chicago at 4:05 p.m. and landing in Hong Kong at 8:45 p.m. local time the next day. The airline will offer this service on Tuesdays, Thursdays, and Saturdays.
Chris van den Hooven, Cathay Pacific's Senior Vice President for the Americas, added:
"It is with great pride that we announce the return of Cathay Pacific's nonstop service from Chicago to Hong Kong, demonstrating our continued growth and commitment to connecting our passengers to our home city following its reopening to international tourism earlier this year. As our industry continues to recover - and flourish - this is a major step forward for our airline and we look forward to welcoming passengers onboard."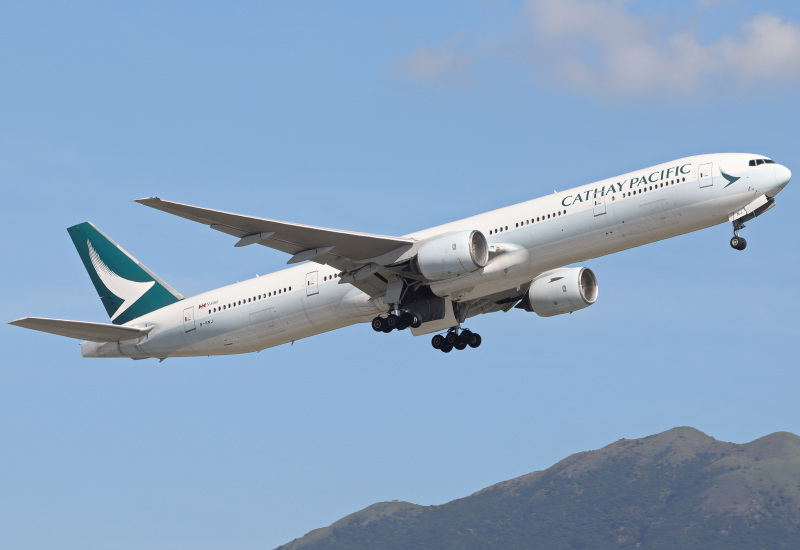 Chicago is one of five U.S. destinations that Cathay Pacific serves with nonstop passenger flights. Aside from cargo service to multiple U.S. destinations, the airline offers passenger service to these airports:
Boston Logan International Airport (BOS)
Los Angeles International Airport (LAX)
John F. Kennedy International Airport (JFK)
San Francisco International Airport (SFO)
Chicago offers another direct route for passengers visiting the Greater China region, comprising Mainland China, Hong Kong, Macau, and Taiwan. EVA Air serves Taoyuan International Airport (TPE) in Taipei. Nonstop flights to Mainland China will likely return soon since the country has reopened its international borders. Air China, China Airlines, and China Southern Airlines provide cargo service to Chicago through their respective cargo subsidiaries.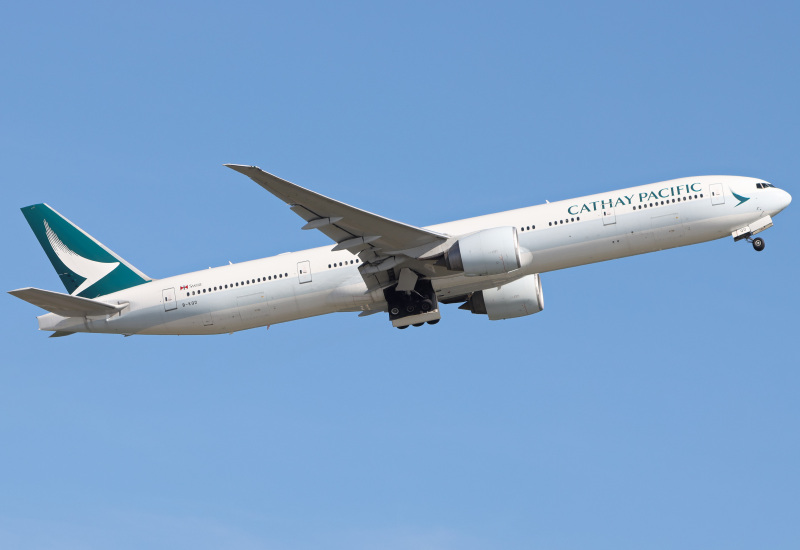 Cathay Pacific is reviving previous routes as it rebounds from the strict travel restrictions of the COVID-19 pandemic. The airline aims to reach 70% of pre-pandemic flight capacity levels by the end of this year. In July, Cathay Pacific reached 60% of pre-pandemic capacity.
Whether United Airlines will soon relaunch service between Chicago and Hong Kong is still being determined. For now, passengers from Chicago and other parts of the Midwest can access Hong Kong through a nonstop flight on Cathay Pacific.
AeroXplorer is on Telegram!
Subscribe to the AeroXplorer Telegram Channel to receive aviation news updates as soon as they are released.
View Channel
Comments (0)
Add Your Comment