American Airlines is planning to offer additional nonstop flights in the fall for the college football season. The airline will add 10 direct routes between cities that are either home to or located near universities with popular football teams. In addition, direct routes that already exist between certain cities will receive additional seats and more frequent flights to accommodate passenger demand.
[ORD,SCE],[LGA,SBN],[DCA,SBN],[CLL,MIA],[AUS,BHM],[BNA,GNV],[CID,SCE],[CMH,MSN],[DFW,TYS],[CMH,PHL],[BHM,SCE],[SBN,GSP],[DTW,SCE],[LAX,EUG],[AUS,DSM]
Jason Reisinger, American Airlines' Managing Director of Global Network Planning, said, "We know seeing the action live is an unforgettable experience, and that's why American Airlines is proud to give customers the fastest way to the 50-yard line this fall. With more flights to get fans from touch down to touchdown, we're ready to fly you to game day."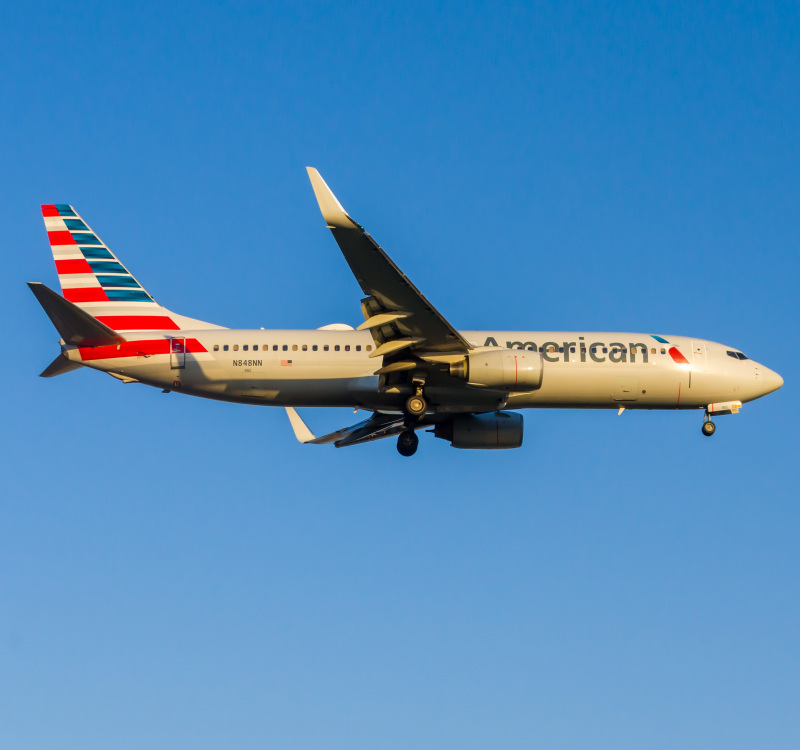 American will launch a new daily service for passengers flying from Chicago O'Hare International Airport (ORD) to University Park Airport (SCE) in State College, Pennsylvania. State College is home to Pennsylvania State University (Penn State), with the city's airport being owned by the university.
It's likely that Penn State, which has more than 750,000 living alumni around the world, has a large footprint in the Chicago area if American saw the need for daily flights between both destinations. The airline is planning to offer an additional frequency on days that Penn State has home games.
American is also planning to offer more direct flights from LaGuardia Airport (LGA) and Ronald Reagan Washington National Airport (DCA) to South Bend International Airport (SBN) in South Bend, Indiana on select dates from September to November. South Bend is home to the University of Notre Dame (Notre Dame).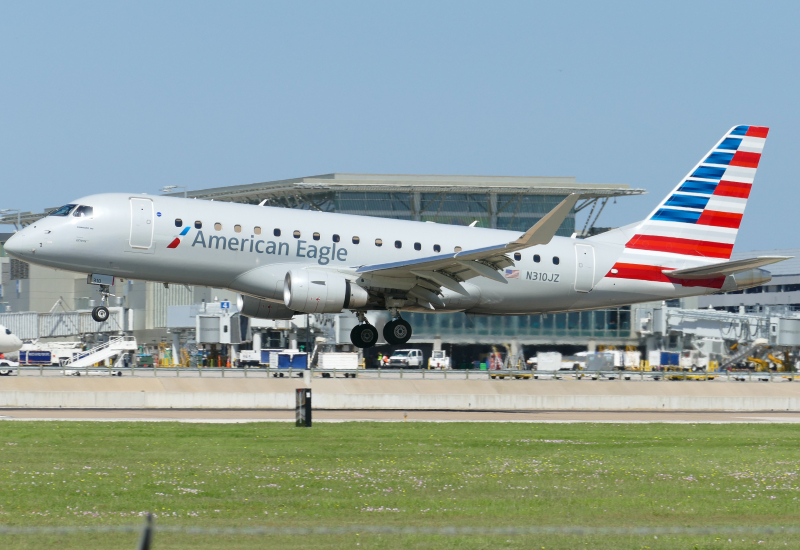 American is the official airline and airline rewards program sponsor for the Texas Longhorns athletic teams that represent the University of Texas at Austin (Texas). The airline's partnership with Texas means that AAdvantage members who are Longhorns fans have the chance to win exclusive experiences, such as receiving access to the American Airlines AAdvantage Patio for home football games at the Darrell K Royal Memorial Stadium in Austin.
Furthermore, passengers who are traveling on any of American's narrowbody aircraft on domestic routes will receive free access to live sports and news networks around the clock. Passengers can view the entertainment on their personal devices.
The flights will generally fly passengers to the site of the game on a Friday and return them back home on a Sunday, with all of the games themselves happening on a Saturday.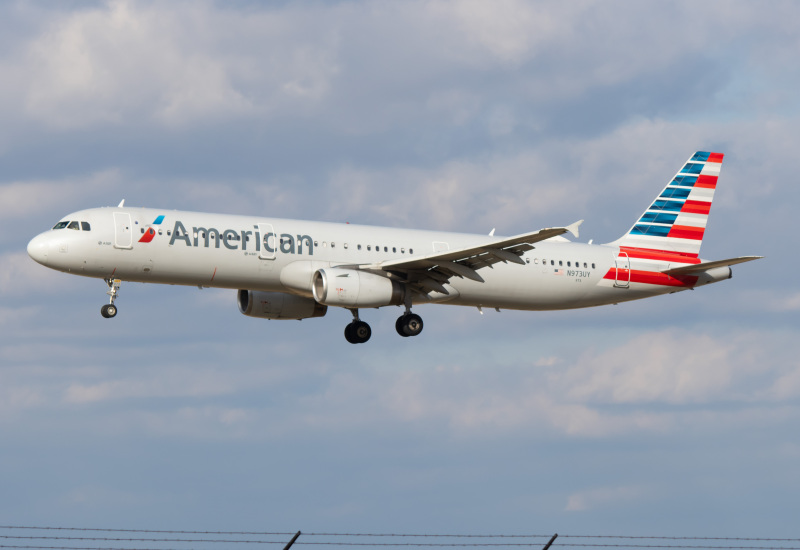 American plans to offer direct routes between the following cities for games in September:
Easterwood Airport (CLL) in College Station, Texas to Miami International Airport (MIA) for a game between Texas A&M University (Texas A&M) and the University of Miami on September 9 at 3:30 pm Eastern Time (ET)
Austin-Bergstrom International Airport (AUS) to Birmingham-Shuttlesworth International Airport (BHM) in Birmingham, Alabama for a game between Texas and the University of Alabama (Alabama) on September 9 at 6:00 pm Central Time (CT)
Nashville International Airport (BNA) to Gainesville Regional Airport (GNV) in Gainesville, Florida for a game between the University of Tennessee (Tennessee) and the University of Florida on September 16 at 7:00 pm ET
Eastern Iowa Airport (CID) in Cedar Rapids, Iowa to State College for a game between the University of Iowa and Penn State on September 23 at 7:30 pm ET
American is also offering more seat capacity on flights between Denver International Airport (DEN) and Los Angeles International Airport (LAX) on the last weekend of September. The game between the University of Colorado Boulder and the University of Southern California (USC) will take place in Los Angeles on September 30.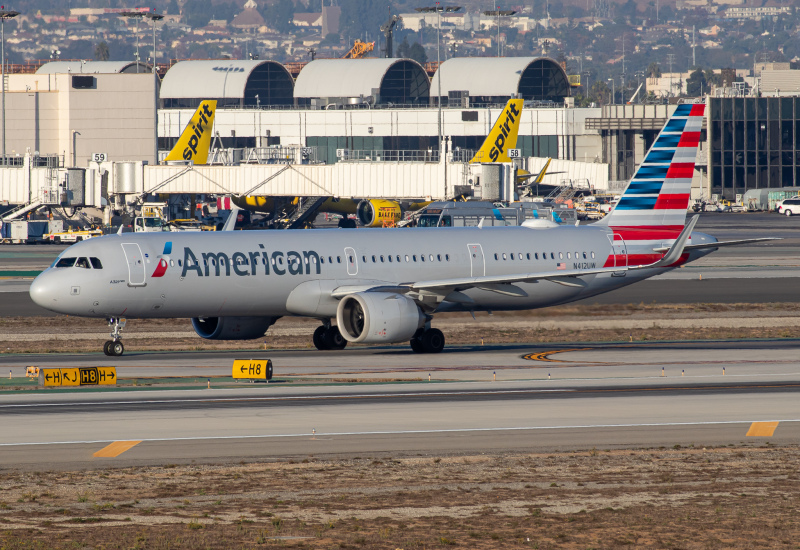 In October, American will offer the following routes:
Birmingham to College Station for another game between Alabama and Texas A&M on October 7
John Glenn Columbus International Airport (CMH) in Columbus, Ohio to Dane County Regional Airport (MSN) in Madison, Wisconsin for a game between The Ohio State University (Ohio State) and the University of Wisconsin-Madison on October 28
American will also offer additional seat capacity on flights from Dallas-Fort Worth International Airport (DFW) to McGhee Tyson Airport (TYS) in Knoxville, Tennessee and from Columbus to Philadelphia International Airport (PHL).
The seats will serve passengers who are attending the games between Texas A&M and Tennessee on October 14 and between Ohio State and Penn State on October 21, respectively.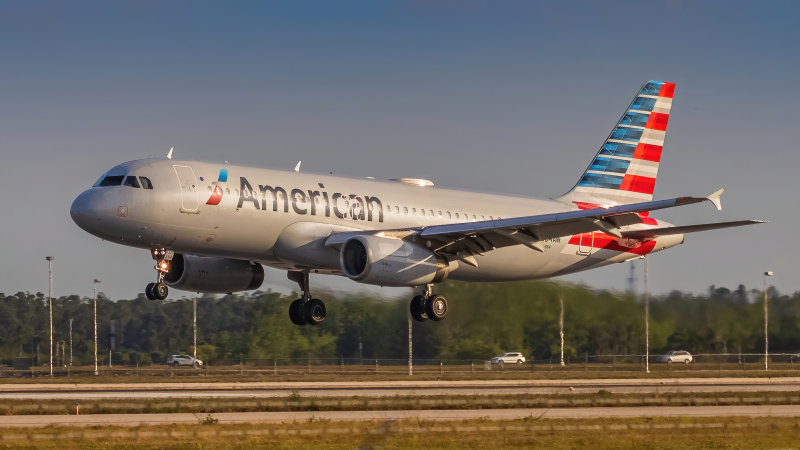 In November, American plans to offer the following routes:
South Bend to Greenville-Spartanburg International Airport (GSP) in Greer, South Carolina for a game between Notre Dame and Clemson University on November 4
Detroit Metropolitan Airport (DTW) to State College for a game between the University of Michigan and Penn State on November 11 at 12:00 pm ET
Los Angeles to Eugene Airport (EUG) in Eugene, Oregon for a game between USC and the University of Oregon on November 11
Austin to Des Moines International Airport (DSM) in Des Moines, Iowa for a game between Texas and Iowa State University on November 18
Finally, American will offer additional seats on flights from Charlotte Douglas International Airport (CLT) and Dallas-Fort Worth to Birmingham for the Iron Bowl game on November 25. The annual game between the University of Alabama and Auburn University is one of the most famous rivalries in college football. The additional seats will serve alumni and fans from both universities who are based in the Charlotte and Dallas-Fort Worth areas.
It can sometimes be difficult to travel to college football games since many universities are not located in major cities with large airport hubs. It often does not make sense for airlines to operate direct routes between certain destinations if they are only going to be used once a year. Fans can expect the 2023 college football season to be exciting now that they have an easier way to attend games for their favorite teams.
Comments (1)
Add Your Comment