Earlier this week, one of the world's most iconic airlines shared its new look with the world.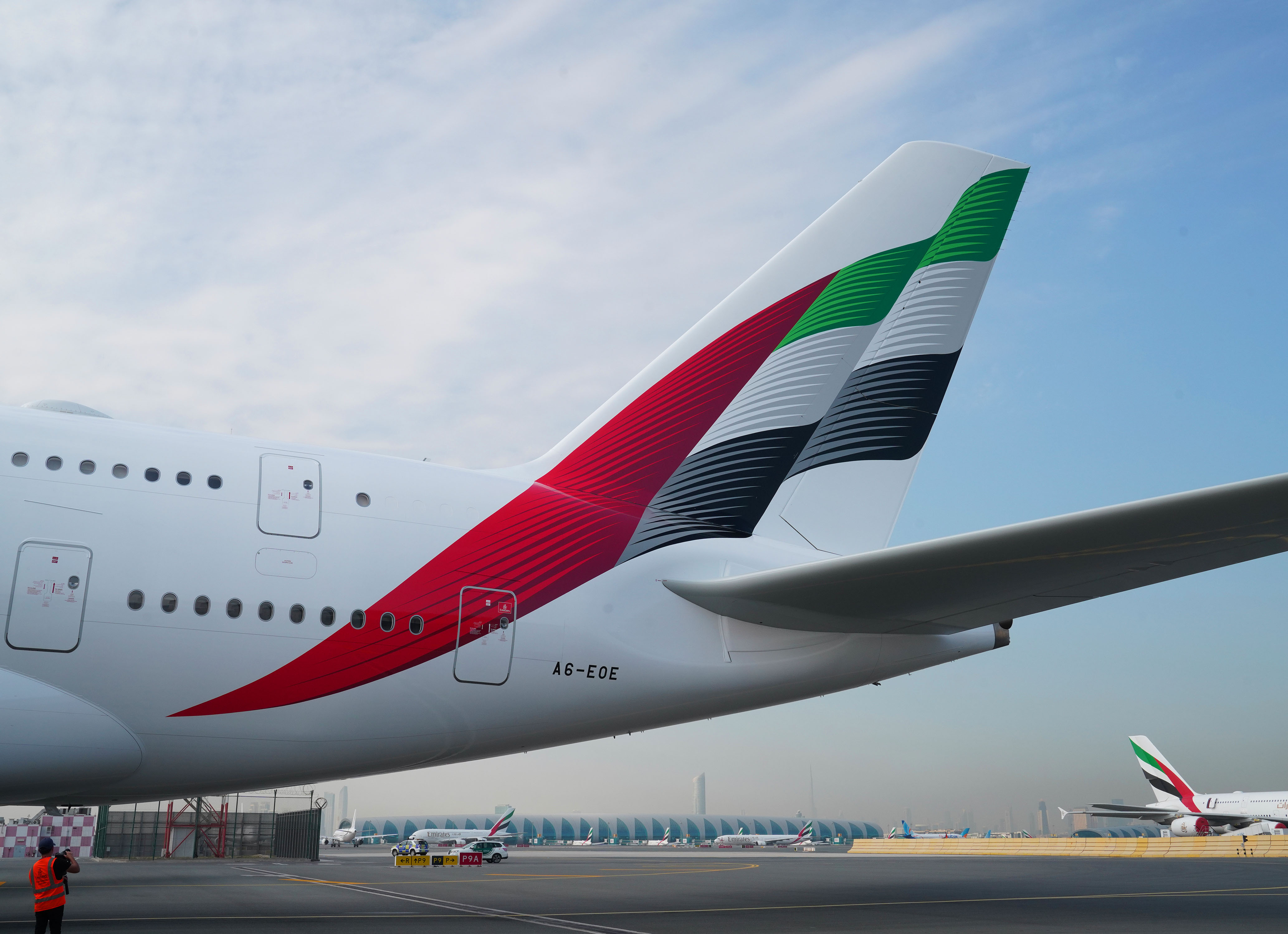 This is a big announcement for the airline as it marks its newest livery change in almost 25 years. The first aircraft to wear this paint is A6-EOE and it has since operated flight EK51 from Dubai to Munich on March 17.
"Aircraft livery is the most instantly recognisable brand real estate for any airline. It's a visual representation of our unique identity, something we wear proudly, and display in all the cities we fly to around the world," said Sir Tim Clark, President of Emirates. "We're refreshing our livery to keep it modern, without losing the key elements of our identity such as the UAE flag on our tailfin and the Arabic calligraphy."

In addition to the distinctly different tail design, Emirates has also modified the design of its wingtips. It now sports the airline's square logo — a red background with "Al Imaarat" written in Arabic calligraphy. A variation of the new tail design is also painted on the inner face of the wingtip fence.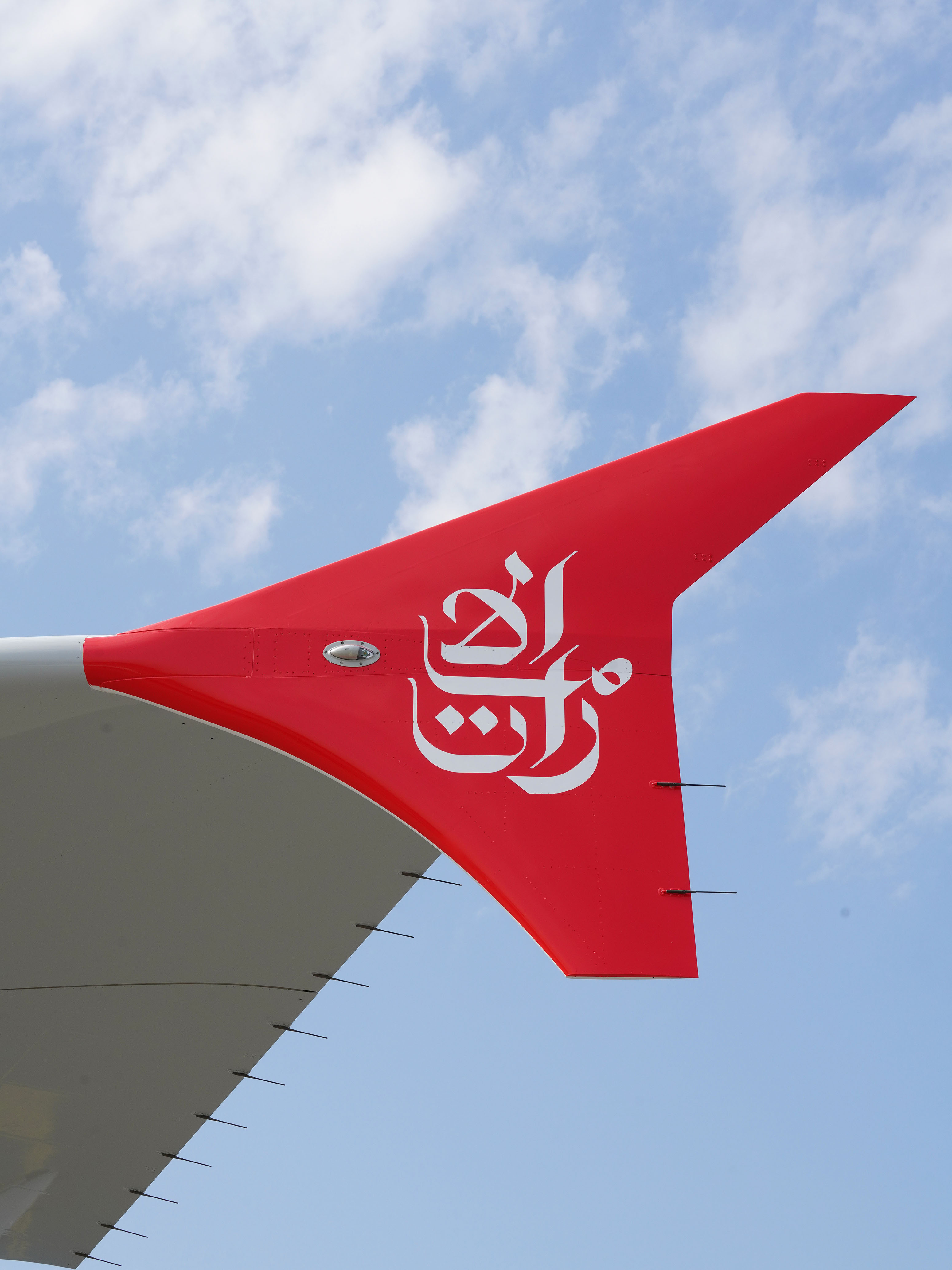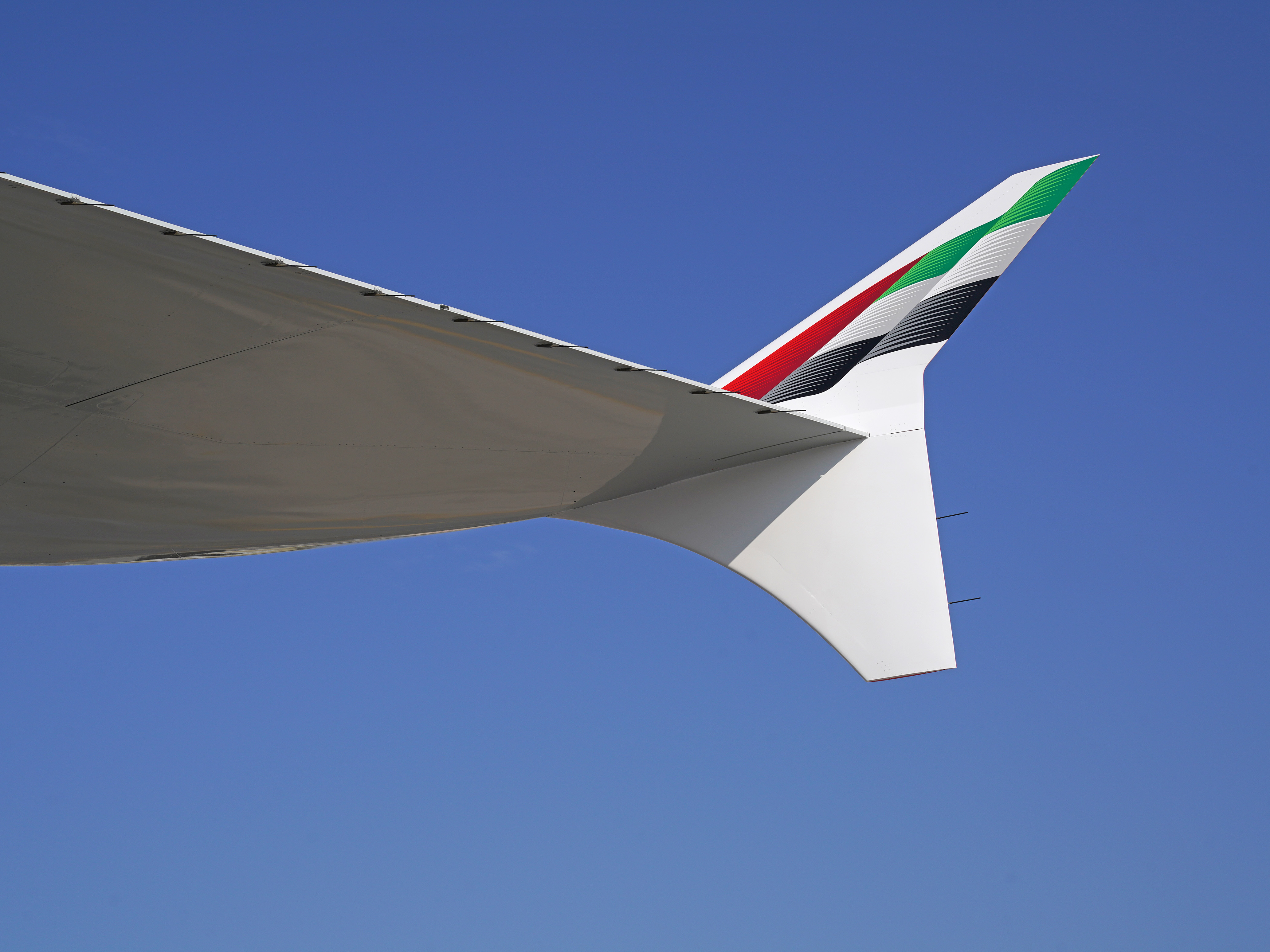 The Evolution of the Emirates Livery
Emirates' initial livery was released at its conception in 1985, with a similar graphic of the Emirati flag on the tail. The livery was designed by UK Design company Negus & Negus. The airline labeling was written above the aircraft windows, similar to many other airlines at the time.
In 1999, Emirates unveiled its updated livery at the Dubai Airshow, which included a nearly-identical tail design. The main difference was the new billboard lettering, with the airline spanning the height of the aircraft rather than being confined to the space above the windows. The airline's website was also added below.
In 2005, the airline added belly paint. This enabled aircraft to be identifiable from the ground, where the side of the plane could not be seen. With this livery update, the tail and billboard lettering remained the same.