American low-cost airline Breeze Airways continues rapidly expanding its network, targeting cities it believes will benefit its leisure-focused business model.
After operating numerous sports-related charters in Illinois, Breeze has finally announced regular service to the state, which will be launching later this year.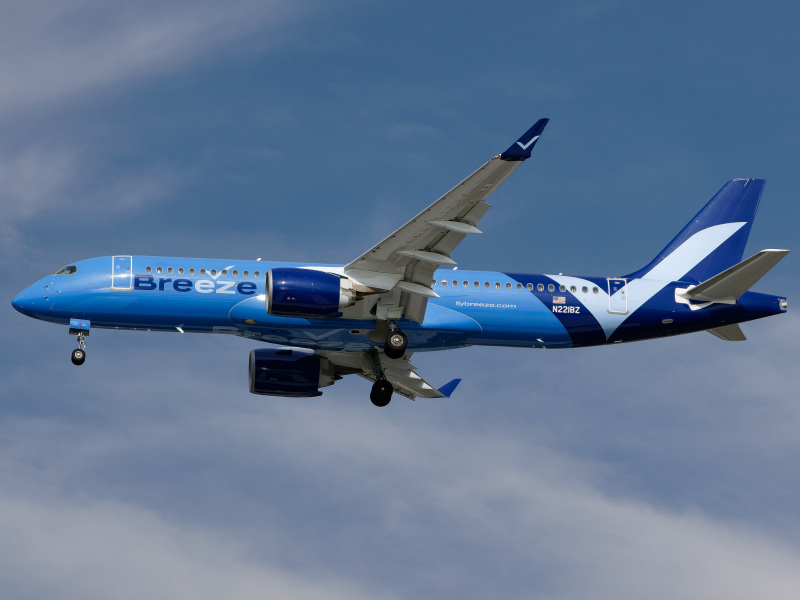 Breeze in the Prairie
Breeze Airways' first destination in the Prairie State will be the capital city of Springfield, Illinois. Service from both Orlando (MCO) and Tampa (TPA) will launch in early December.
Nonstop service to Orlando will launch on Friday, December 1st, while nonstop service to Tampa will launch the following Monday, December 4th. The schedules are as follows:
ORLANDO SERVICE
| | | | | | | |
| --- | --- | --- | --- | --- | --- | --- |
| Flight Number | Route | Departure* | Arrival* | Duration | Equipment | Frequency |
| MX-248 | MCO-SPI | 9:00 | 10:45 | 2h 45min | A220-300 | Mon/Fri |
| MX-249 | SPI-MCO | 11:45 | 15:15 | 2h 30min | A220-300 | Mon/Fri |
*Local times with respect to departure/arrival cities
TAMPA SERVICE

| | | | | | | |
| --- | --- | --- | --- | --- | --- | --- |
| Flight Number | Route | Departure* | Arrival* | Duration | Equipment | Frequency |
| MX-146 | TPA-SPI | 7:15 | 9:00 | 2h 45min | A220-300 | Mon/Fri |
| MX-147 | SPI-TPA | 10:00 | 13:30 | 2h 30min | A220-300 | Mon/Fri |
*Local times with respect to departure/arrival cities
Breeze will be the third airline serving the airport once flights commence, joining American Eagle and Allegiant Air. Its A220-300 will be the second mainline jet serving the airport in addition to the Allegiant A320.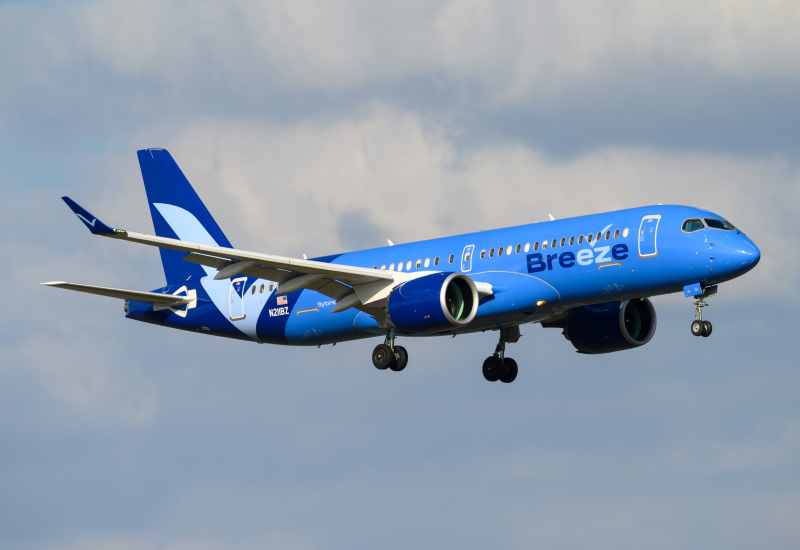 Springfield Struggles
Springfield's Abraham Lincoln Capital Airport is Illinois's seventh-busiest of 12 commercial airports. SPI has historically struggled to maintain certain airline services. United Express recently cut its route to Chicago O'Hare, and American Eagle cut its service to Dallas/Fort Worth, keeping service to Chicago.
Allegiant Air previously operated other routes from Springfield, including Phoenix-Mesa in Arizona, which no longer exists. Allegiant maintains one sole route to Punta Gorda, Florida.
Floridian Popularity
Florida is a popular leisure destination, period. This trend is especially apparent in airports across the State of Illinois outside Chicago. Peoria's General Wayne A. Downing Airport has a huge Allegiant Air operation. The carrier operates to ten destinations from PIA, six of which are in Florida.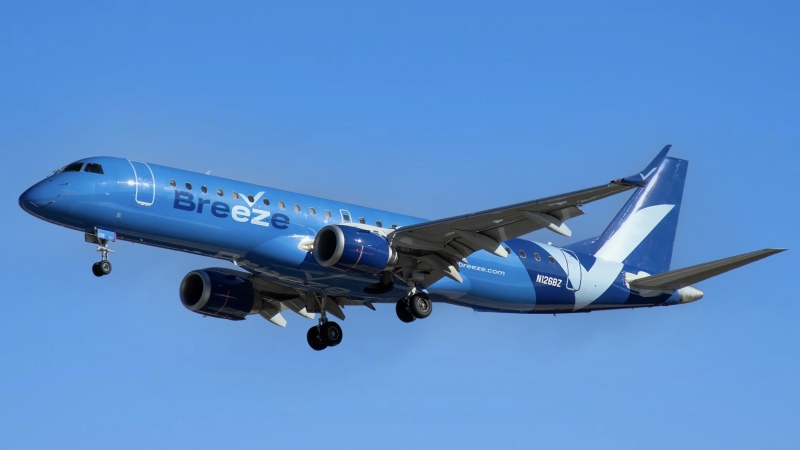 Bloomington-Normal's Central Illinois Regional Airport maintains service to five airports in Florida. Allegiant serves Orlando Sanford, St. Petersburg/Clearwater, and seasonal service to Destin. Frontier also maintains seasonal services to Orlando International and Tampa.
Belleville's MidAmerica St. Louis Airport is an Allegiant hub serving seven Florida destinations. The airport includes service to Jacksonville, which other Illinois airports do not serve. Finally, Moline's Quad Cities International Airport serves three Floridian airports, courtesy of Allegiant Air.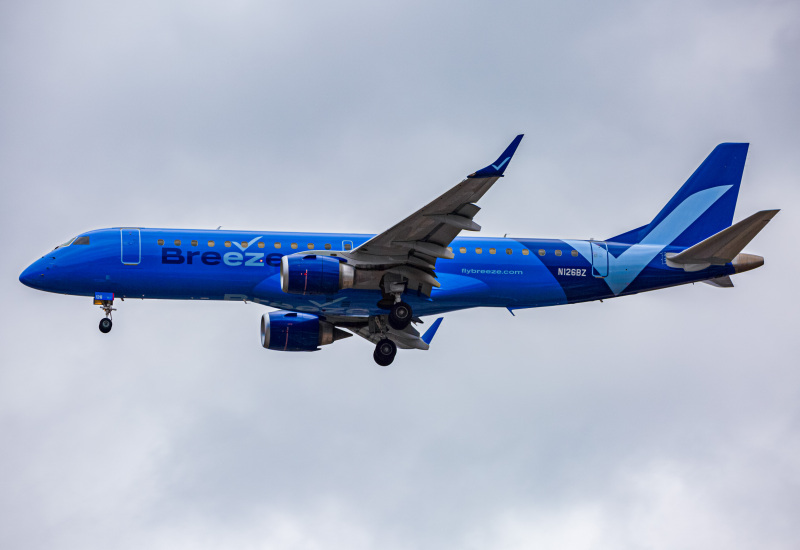 In recent history, Breeze Airways will serve two airports not previously served nonstop from Springfield. Orlando, being home to major theme parks and Tampa's beaches, will surely attract a major customer base in Springfield and Central Illinois.
Since many passengers traveling from Central Illinois to Florida are families, Breeze seems like a perfect choice to offer this service. The last few rows of the Breeze A220 are designated as "Family Seating," meaning that families traveling together are encouraged to sit in this area.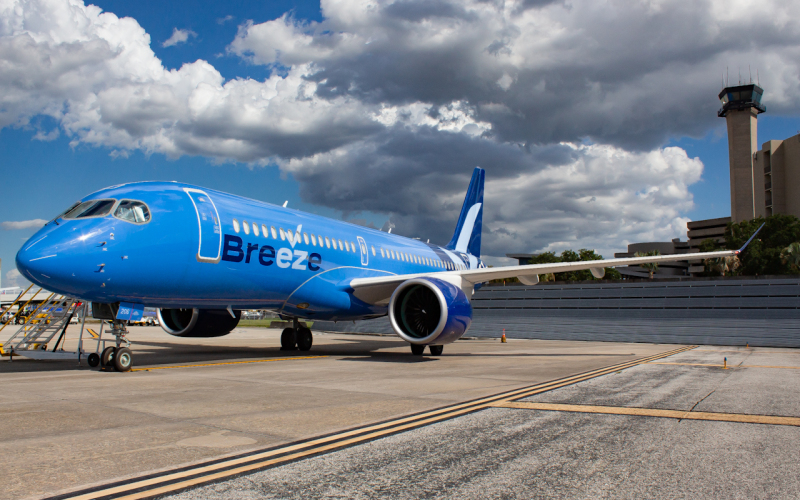 It is currently unknown if Breeze Airways will expand to other Illinois cities besides Springfield. Given how popular Florida remains as a destination from Illinois, we must consider the possibility of future Breeze expansions in Illinois.
Bloomington, Peoria, Rockford, and Champaign-Urbana are likely candidates for future Breeze Airways service to Florida. Whether or not these services will ever commence is a question only time can answer.
AeroXplorer is on Telegram!
Subscribe to the AeroXplorer Telegram Channel to receive aviation news updates as soon as they are released.
View Channel
Comments (0)
Add Your Comment