Thousands of Israelis blocked traffic and slowed movement at the country's main international airport, Tel Aviv Ben-Gurion, on Monday, July 3, the latest demonstration over Benjamin Netanyahu's judicial overhaul that has divided the nation. The new reforms being introduced have already split the country into warring sides.

Thousands of protestors arrived at Ben-Gurion International Airport on Monday to protest against the Israeli government's judicial overhaul plan. These photos, taken by Oren Ziv and posted on Instagram, truly display the magnitude of the backlash faced in Tel Aviv this week.
Police have stated that around 2,000 people were involved in the protest and that 52 of them were detained. Most of the detainees were released by late evening.
Netanyahu's judicial overhaul plan will decrease the power given to the judicial branch. Currently, the judicial branch can strike down any bill that seems "unreasonable". This ability was used by the Supreme Court earlier this year to upend the appointment of a Netanyahu ally as interior minister because of a conviction for bribery when he served in the role in the 1990s and a 2021 plea deal for tax evasion.
Critics say removing that ability would allow the government to pass arbitrary decisions and grant it too much power, with nothing to keep it in check. Because of this, protestors have gathered at Ben-Gurion in an attempt to strike the bill down.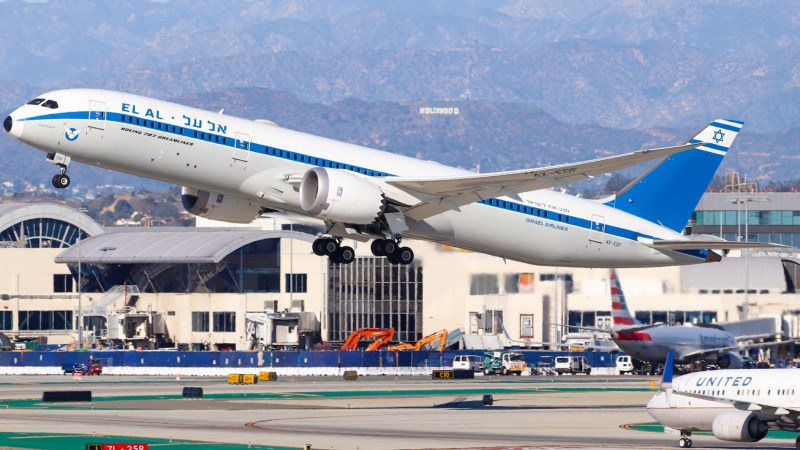 The police designated a protected area for the anti-judicial overhaul protestors to congregate near Terminal 3, the international flight hub for the entire country, in the afternoon, as seen in the image below.

Protesters waving Israel's blue-and-white national flag and blowing horns blocked the main thoroughfare outside Ben Gurion Airport's main terminal and demonstrated inside the arrivals hall, as shown below. Several flights had significant delays, according to the airport website.
Protesters periodically scuffled with police, who dispatched mounted officers to the scene. Police said officers arrested at least 37 people for creating a public disturbance.
"We're against dictatorship," demonstrator Rami Matan said. "We're against the rules that the ugly government of Netanyahu wants to impose," Matan said.
Netanyahu and his extreme nationalist and Orthodox political allies are pressing ahead with plans to pass several controversial changes to Israel's judicial system. This is after attempts to reach a compromise with opposition lawmakers failed. The planned overhaul has drawn a rebuke from the Biden administration and consternation from American Jews.
Comments (0)
Add Your Comment