Air Serbia is eyeing an Eastward expansion for the summer season with three routes that it is planning to open in April, along with a host of other routes the airline is hoping to charter over the summer season.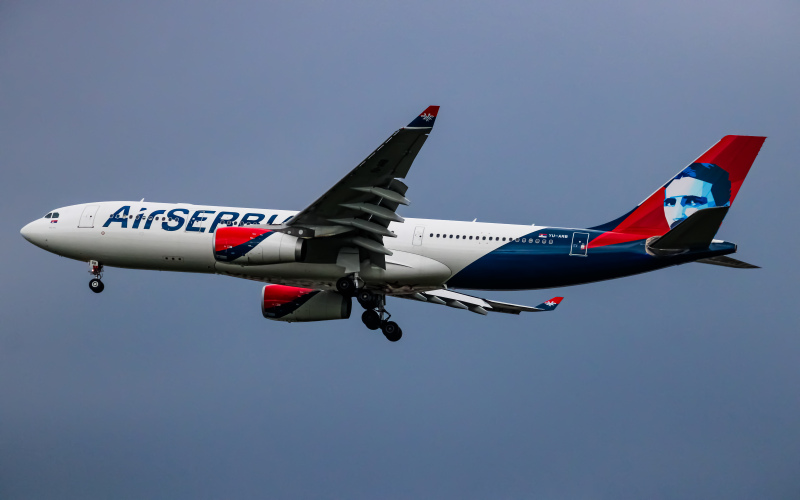 Tel Aviv
On Wednesday, April 6, 2023, an Air Serbia Airbus A319 (YU-APF) took off from Belgrade Nikola Tesla Airport (BEG) bound for Tel Aviv Ben Gurion Int'l (TLV) in Israel. Upon its arrival in Tel Aviv, the flight received an official welcome via a water-cannon salute.
The launch of the route comes three years after it was closed during the onset of the COVID-19 pandemic. Air Serbia is planning to operate the service on Tuesdays, Thursdays, and Sundays to Tel Aviv, with service expanding to Mondays starting May 8th to accommodate the boom in demand during the summer season. The only aircraft type scheduled to operate the route is the Airbus A319. Air Serbia's route to Tel Aviv will operate as follows:
| | | | |
| --- | --- | --- | --- |
| Flight Number | Departs | Arrives | Flight Time (Avg.) |
| JU 812 | BEG - 13:30 | TLV - 17:20 | 2 hr 30 min |
| JU 813 | TLV - 19:00 | BEG - 21:00 | 2 hr 50 min |

"By bringing this...city back into our network of destinations, we have opened the doors to Israel and everyone who wants to visit it..." stated Bojan Arandelović, the head of network planning and scheduling at the airline.
Ankara & Izmir
On April 7, 2023, a day after the launch of the Belgrade to Tel Aviv route, Air Serbia launched service from its Belgrade hub to Ankara Esenboga Int'l Airport (ESB). Operating the flight was the same Airbus A319 that had flown the opening flight of the Tel Aviv route the day before.
Upon landing in Ankara, the first flight was also welcomed by a water-cannon salute and airport executives. The route will be set to operate on a frequency of four times a week on Tuesdays, Thursdays, Fridays, and Saturdays by Air Serbia's Airbus A319 aircraft. The route will operate as follows:
| | | | |
| --- | --- | --- | --- |
| Flight Number | Departs | Arrives | Flight Time (Avg.) |
| JU 808 | BEG - 00:30 | ESB - 03:25 | 1 hr 45 min |
| JU 809 | ESB - 04:10 | BEG - 05:10 | 1 hr 55 min |

Air Serbia is also preparing to launch flights to the Turkish city of Izmir. Flights are set to begin on April 15. The airline hasn't announced the frequency of flights yet, but since the first flight to Izmir is less than a week away, data has become available on the flight from the flight tracking website flightradar24.com.
According to the website, the flight will operate as follows:
| | | | |
| --- | --- | --- | --- |
| Flight Number | Departs | Arrives | Flight Time (Avg.) |
| JU 820 | BEG - 12:40/12:15* | ADB - 15:20/14:55* | 1 hr 30 min |
| JU 821 | ADB - 16:10/15:40* | BEG - 17:00/16:30* | 1 hr 35 min |
*Frequency of flights/days flown are not known
"The introduction of flights...will enhance the already great economic, social and cultural cooperation of Serbia and Turkey, and further improve the mobility of people and cargo..." stated Boško Rupić, the General Manager of Commercial and Strategy at Air Serbia.
Charter Flights
In the announcement of the Ankara route, Air Serbia hinted at a further expansion east through the use of charter airlines. In his statement on the Ankara route, Boško Rupić also says that Air Serbia will "...be offering charter flights to Antalya, Alanya, Bodrum and Dalaman..."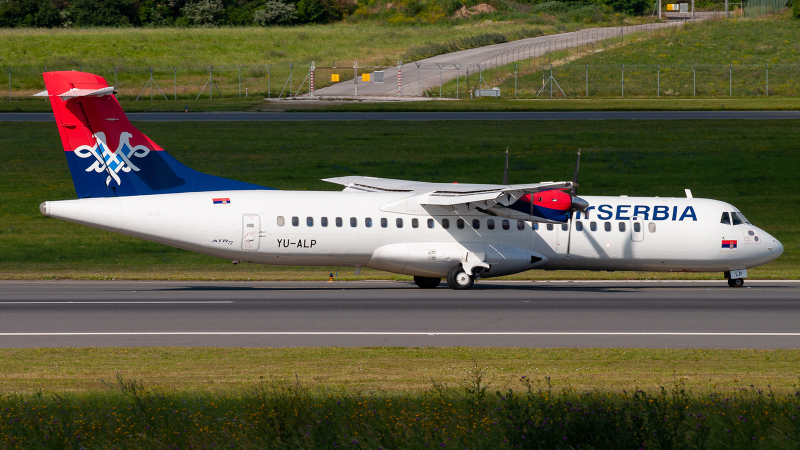 Air Serbia is set to announce its full summer plans, including full schedules and new routes, later this month or in early May.
The reason for Air Serbia's expansion into Turkey and the Middle East most likely comes from the airline's growing partnership with Turkish Airlines. Turkish is set to begin operating Izmir to Belgrade flights this April just a few days before Air Serbia is set to begin. Most of the destinations that Air Serbia wants to charter flights to over the summer season are Turkish Airlines' destinations, or on routes that Turkish already flies to Belgrade from Turkey.
Comments (0)
Add Your Comment